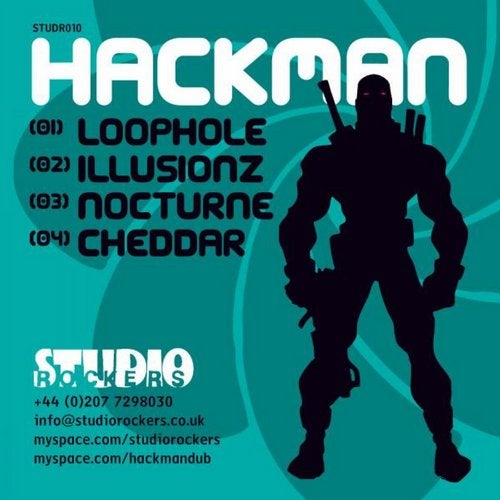 Born in Winchester and now based in Leeds, Ben 'Hackman' epitomises all that is fresh and exciting about the Dubstep scene in 2009. He learnt to play piano, violin and guitar from an early age, a musicality which is evident in the versatility of his productions. Later on he headed to music college in Leeds where he began learning his trade as a DJ & producer. At only 19 years old and having already secured his debut release on Studio Rockers, Hackman's music demonstrates an understanding well beyond his modest years and looks set to cement his place in the scene for many years to come.

First up is 'Loophole' - a slice of futuristically industrial music. Melodically unsettling synth stabs set the tone early, whilst snippets of a seductive pitch-shifting vocal teamed with atmospheric pads lead us further into the mix.
A frenetic bass-line breaks the tension as the track takes hold and leads us into darker territories. Simultaneously unnerving and undeniably catchy, 'Loophole' refuses to conform to our already formulaic preconceptions of this genre yet remains infinitely more rewarding as a result.

Next 'Illusionz' delves into Hackman's more melodic side and truly demonstrates his versatility as a producer. A deep Balearic piano riff takes us beyond the boundaries of Dubstep and it's not before the bass-line wobbles it's way through the speakers that we begin to find ourselves back on familiar ground. A dense percussive tapestry is woven into the mix before that hypnotic riff takes off once again and invites us to forget everything and embark upon a journey to new sonic territories.

'Nocturne' arrives in stark contrast to it's predecessor and seems designed to wreak havoc on any dance-floor it finds. An eerily atmospheric intro lulls us into a false sense of security whilst dark synth stabs hint at what is to follow. A drop of epic proportions ensues, deep subs and bass strains multiplying within a monstrous sounscape sure to test even the biggest of sound systems.

Lastly 'Cheddar' treads a more ambient path utilising dreamy pad sounds and clever percussive twists to lure the ear in. A jungle-esque synth melody takes over and sets the tone for the track. The melodic bass-line jostles for space with teasing piano melodies throughout and provides a deep ambience not often associated with Dubstep.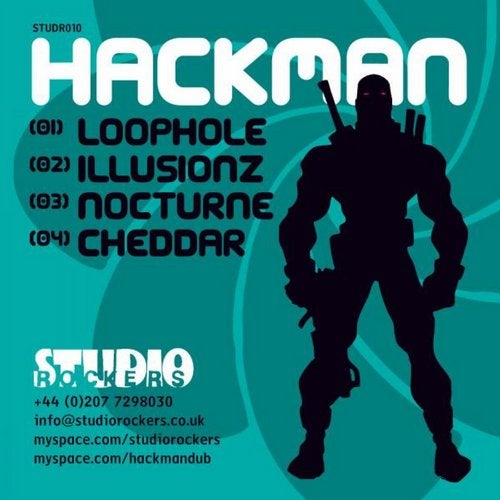 Release
Loophole