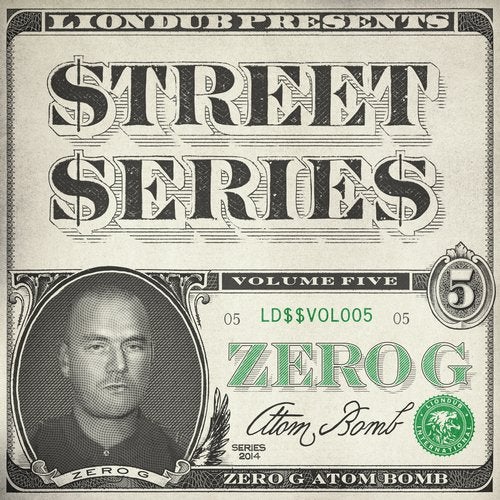 Artist: Zero G
Title: Liondub Street Series Volume 5 - Atom Bomb
Label: Liondub International
Catalog #: LDSSVOL005
Format: Digital
Release Date: April 15th, 2014
File Under: Drum & Bass / Jump Up

Already a veteran with a stack of solo or collaborative releases on labels such as Digital Soundboy, XS Records, High Culture, Dub Police, and more, Zero G returns to bless Liondubs Street Series with a full five track EP of rude drum and bass business in his unique, strong style. Atom Bomb hits as instantly and hard as its namesake scorching the floor with jump up breaks and intense bass bombs. Referencing the infamous traitor in its title, Guy Fawkes is more sinister than literary and its content implied rather than explicit, but it is hard to ignore the insistent drums and electro stabs over shouts of murder. Indescribable contrasts low-bit sound effects and melodic passages with roughneck bass battering for a combination thats fitting of the tunes name. The more complex atmospheres and drum science of Zero Jungle along with the sampled Rhodes licks in its breakdowns briefly point the EP back to the old school in a heads down groove. Fittingly called The End, the final track is an apocalyptic farewell with a pile-driving bass wreaking havoc below insistent drum breaks. Its unexpected end again references its dark themes and brings the fifth missive for Liondub Internationals Street Series to a raw finish as darkness falls suddenly over barren concrete.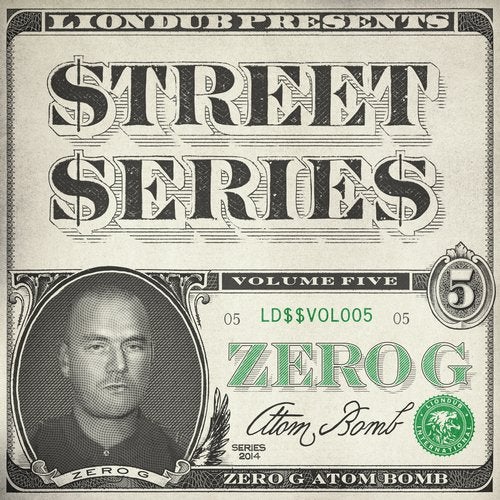 Release
Liondub Street Series Vol. 05 - Atom Bomb