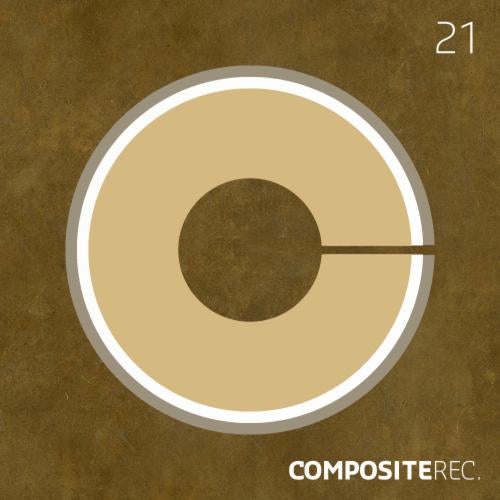 Release Date : Vinyl 14.06.2010 , Digital 29.06.2010
Label : Composite Records
Ref : CRV21 CRDT21
Code Bar :
Artistes : Oleg Poliakov
Title 1 It aint too old (original mix) -
Tiltle 2 It aint too old (Kasper remix)
Title 3 Hold up (original mix)

luciano ()
full support for this brilliant artist

Federico Grazzini (tenax records)
Good artist, good label, good remixer, good tracks. Thanks a lot!!!

mazi ()
Both the originals are sexy soul through and through - love! The remix is more of a cerebral adventure and will be cool for more psychedelic moments.

Charles webster ()
\'it ain;t...\' is nice...cool jazzy vocal and classic house bass...thnx..c

laurent garnier (Fcom)
Plovely depness by Kasper

Coyu (Suara)
Amazing original tracks!

Mindz Kontrol Ultra (Composite Rec)
Love this pack!! cant pick a fav this time! Oleg & Kasper killed it!!

Paul Woolford (Intimacy Music/Planet E/WeLoveSpace/Global Various)
Good stuff once more from Oleg.

feygin ()
love all of these, 10/10!

Stryke (Three-O-Five Digital/Plastic City/Ovum/Tronic)
feeling all 3 songs here. nice work

Simon Garcia / Larakki (Composite, Dieb Audio)
Motown power! Love the whole EP, i\'m becoming a huge fan of Oleg on every release... Kasper remix is ace as well!

VarOslav ()
all good for me full support!

gel abril ()
love it kasper and original!

Florian Kruse ()
Sexy tunes! Will play them out, for sure!

Mark Stone ()
hold up original for me - this rockzzzz!!

Hernandez (Sidefx )
Hold Up is my favourite will play it

Alex Dee (Jetaime Records)
\"i aint too old\" wil be perfect or sunset or sunrise set ! i also really like how Kasp\' put some pressure on the remix. Top class !

dana bergquist ()
Great stuff! Love the 2 originals, hold up is the one I probably end up playing the most! Thanks!

Gonzalo Menoyo ()
Good pack again. Kasper Remix rocks! High quality deep house. Full support!

Julian Poker ()
Whole ref is Ok, but \"Hold Up\" ROOOOOCKS! XD I love the groove. I will play for sure. JP

willie graff (Pacha IBZ/Cielo NYC)
Nice ep! Oleg makes great music.I like Kasper\'s remix and \"Hold Up\"

danny tenaglia ()
thanx!!

Alberto Sola ()
Hold up is lovely! Exquisite disco touch!!

Taho (Ovum, Delsin, Fcom)
Hold Up rocks!

aldrin ()
Sweet deepness on the Kasper remix!

Roberto Rodriguez ()
Yeah! Brilliant tracks! Lovelysoundtrack for the summer 2010.

20 20 vison ()
top stuff from composite ! loving this label.

3 channels and Catz & Dogz ()
Killer. cool how kasper used m5 groove :) voitek catz n dogz

brent roozendaal ()
Three in a row! great tracks like them all. merci!

claudio coccoluto (thedub)
love original! Thanx

dj koze ()
thank you for the music

Emill de Moreu (Tapas recordings)
Hold up ! soo funky and sexy! tnx 4 da musik!

Freshkitos ()
love the kasper rmx... hold up also great...thanks once again!

ken ishii ()
Love the atmosphere of Kasper remix.

osunlade ()
very decent tracks..the kasper remix is the one!!

Rui Estevão ()
As usual a great record.thank you

Stel ()
Great stuff. Kasper mix for me!

Tobias Staab ()
lovely ep. review to follow

okain ()
I love it.

jose belo (bloop recordings) ()
kasper remix! he\'s doing huge records that are subtle. not an easy thing to do.

Franco Cangelli ()
Kasper remix is the one for me here

daniel kyo ()
Love them all!Composite Rocks Again!:)

D\'Julz ()
strong ep

christian dittmann ()
very nice

atjazz (Atjazz Record Company)
it\'s all about the kasper remix... it\'s the the \"it factor\"

anthony collins ()
good stuff

affkt ()
Good release!

ignas@atari.lt ()
Nice!

Gwen (Space Breaks Records))
KILLER TUNES !!!!!!!!!! LOVE IT !!!!! i mean it!

sebo K ()
great release! full support.

dj raresh ()
im into kasper s remix ... thanks

estroe ()
Wow, great Kasper remix!! will play for sure

tedd patterson (dj/cielo/vibal/world)
oh yeah, super cool sample. love it.

chris carrier ()
good tracks and great remix

toni rios ()
kasper mix my fav. will play it.

Markus Mehta ()
Into the Kasper mix. Cool EP!

kiki ()
omg! kasper mix is deeeeeeeeep!

ilario alicante ()
Great Relase!! Support!

andre lodemann ()
kasper remix and hold up for me.

lee curtiss ()
The Kasper remix is really really nice!

Nacho Marco (Loudeast, Om, Freerange, Pacha)
Hold up for me, nice and deep. Will play it.

Dj Vibe ()
Hold up is my fav. I\'ll support. Thanks.

djebali ()
Really nice release !! Thanks

hitech2 ()
Once again, Composite on top!!! Kasper rmx is Amazing!

jimpster (Freerange)
Kasper Mix rocks!

stephan bodzin ()
good stuff for my ears.

The Horses (Square 6)
thx!!!!

dj noisiv ()
amazing as always , love all

deetron ()
My fave is the Original of It aint too old but the bassline in the Kasper mix is very nice too.

Parham Shafti ()
Kaspers mix is cool, like Hold Up to.

Thugfucker ()
Strong strong stuff... No filler, all killer!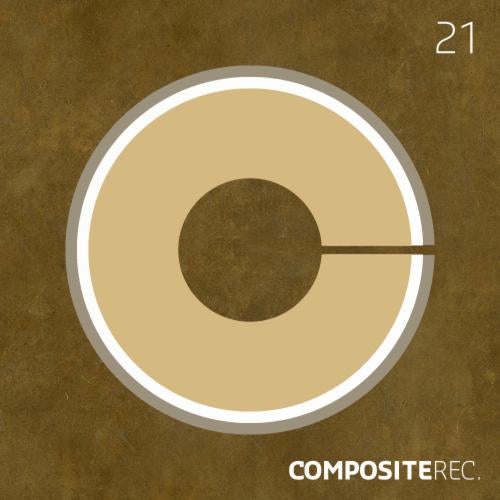 Release
It Aint Too Old EP