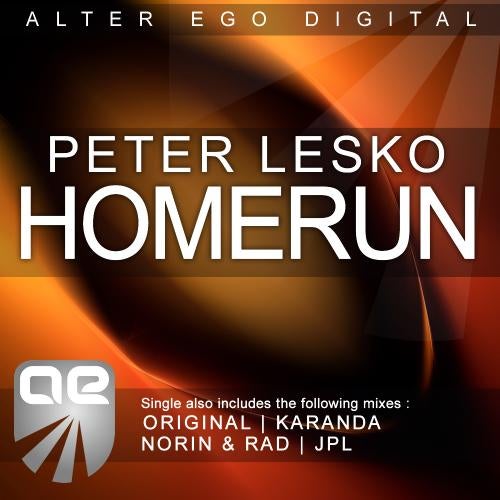 Peter Lesko kicks off 2011 in style with the very club fused single Homerun on the Alter Ego Digital imprint! 2010 saw the introduction of this very bright young talent to the trance scene with his single 'My Everything' & his Untouched EP gaining support across the board!

Remixes come from the mighty JPL, Coldharbour boys Karanda and American duo Norin & Rad.

The Original mix tips Peter's year to start with a bang. This young talent has lots waiting in the tank that will be unleashing throughout the year. Homerun is based around a monstrous melody that will ring out in your mind over and over. Scintillating sounds, emotive waves with a very futuristic outlook!!

Alter Ego favorite Joni 'JPL' Ljungqvist jumps on board for another fantastic remix, etching his trademark sounds to the proceeds. Sharp percussion as always with mesmerizing sounds which capture elements from the original mix superbly! Don't miss this one from Joni!

Coldharbour boys Karanda are back on Alter Ego after releasing there self titled track 'Karanda' with us last year. This remix shows there new slightly edgier sound with a electrifying progressive rendition capturing the best bits of the original!

American tech-trance duo Norin & Rad step in to round off the package and do so with verve. An abundance of powerful techy sounds to make the feet go tap and the floors go boom!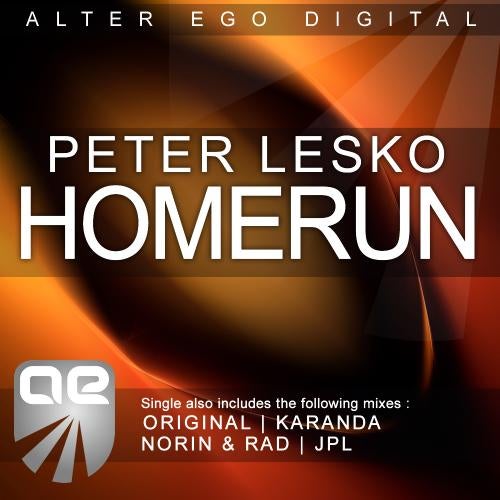 Release
Homerun