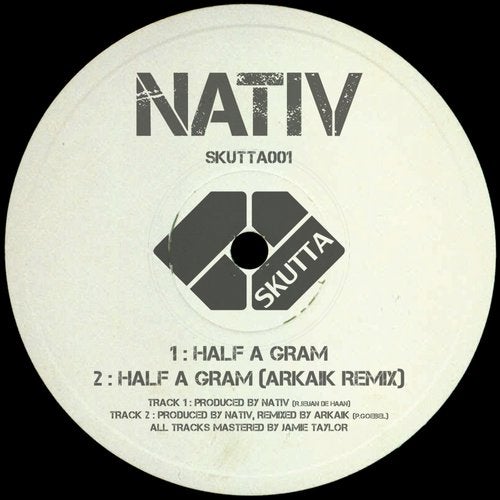 Skutta Records are proud to announce their long awaited return to the drum and bass scene. After a year out, the Skutta Records gang are back in spectacular form with the hugely anticipated release of Nativ's 'Half a Gram'. And Nativ has not came alone, he's brought with him a remix from none other than Diffrent music's resident beat maker Arkaik!

Both tracks are guaranteed to destroy any dance floor they are played on. The original has you hooked from the drop as the earth shattering bass hits your chest, you are followed with the stabs that make this track stand out from the rest. Instantly recognisable, this track is a modern day classic as the stabs bring you towards a barrage from the simple yet highly effective amen edits. Each and every percussive hit is delivered throughout the entirety of this track with military style precision. Arkaik takes us though the remix of this track with his distinguishable grimey, minimalistic style people have come to expect. The main ingredients from the original are still kept in tact, the stabs accompany the fierce kicks and rumbling bass in true half-step fashion all the way to the breakdown when out of nowhere the drums switch up to a more steppy vibe keeping the dance floor on there toes. Nobody makes dirty grimey beats like Arkaik and this track is definitely no exception.

Both artists show exactly why they are ones to watch for 2014 on this single from Skutta Records.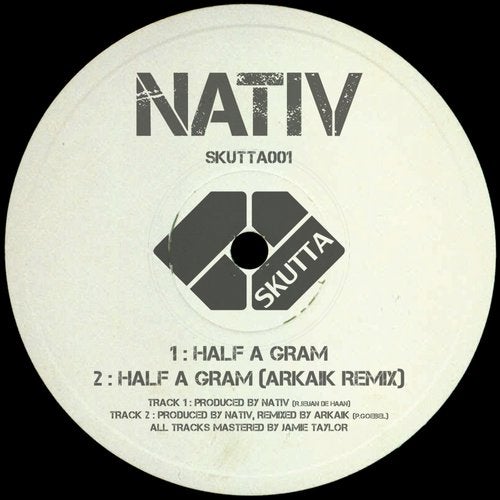 Release
Half A Gram