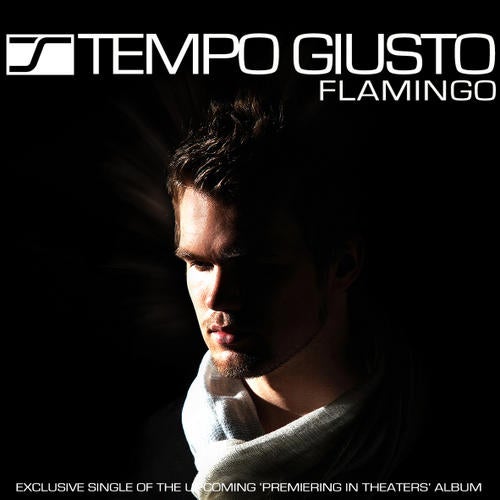 Release Date

2010-08-18

Label

Echelon

Catalog

ER058
*Featured in Club Life with Tiesto*
*Featured in Anjunabeats Worldwide*
*Support from Sander van Doorn & Markus Schulz*


Tempo Giusto proudly presents you with 'Flamingo', the third of five exclusive singles from his upcoming debut album "Premiering In Theaters".

Planned for release in September 2010, "Premiering In Theaters" consists of 14 carefully selected works composed with fierce musical passion and meticulous craftmanship during the last 2 years. Having received his audio engineering and recording arts diploma in mid-2010, Tempo Giusto now delivers the audience his signature sound in its purest and most enriched form so far, combining his thematic and melodic dynamism with a wildly powerful drive, yet preserving the minute musical delicacies and nuances of composition. The emphasis is on club sound but there are softer pearls as well that give the album more depth, such as the vocal single "Alive". The album will be available as a continuous DJ mix by Tempo Giusto, and as separate tracks for club play.

To make things even more interesting, the album is followed by a remix compilation in which the original works are presented by a cavalcade of fine producers who are all known of their unique sound and expression, including Mike Koglin, Mark Sherry, DJ Eco, Kenneth Thomas, Dave Schiemann, Evol Waves, and many others. Together with the remixes, "Premiering in Theaters" will be one of the most outstanding and thought-provoking releases in the electronic music scene this year.

---

1. Flamingo (Original Mix)
Following the first two harder singles "Stockticker" and "Diesel", "Flamingo" represents a wholly different side of Tempo Giusto works and his upcoming album. As the name implies, the atmosphere has a bright and summery allure, with pulsating bass riffs and fluttering rhytms laying a fast foundation for the cocktail of vibrantly colourful melodics. Rather than an independent interlude, the breakdown serves mostly as an elevation for the dashing peak part in which the energy of the drive is funneled into the main theme played by a lively guitar lead.

2. Flamingo (DJ Eco Remix)
Another fantastic remix accompanies the original in this release, this time by DJ Eco. His remix has a progressive vibe in it characterized by a long-line thematic development. The first part pumps steadily forward towards the break while lavish melodies and harmonies grow around the bass foundation like a vine embracing it, and then descends slowly into melodic depths, accompanied by brilliantly flushing jazzy sound colours. DJ Eco takes a bold approach to "Flamingo" and succeeds - his remix is interesting and serves the themes in an avantgard blend of sounds from different genres.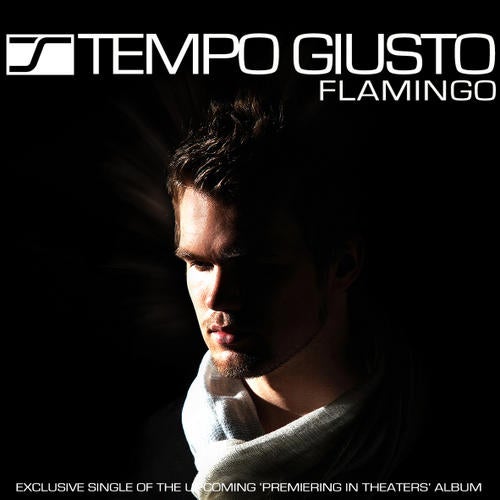 Release
Flamingo
Release Date

2010-08-18

Label

Echelon

Catalog

ER058