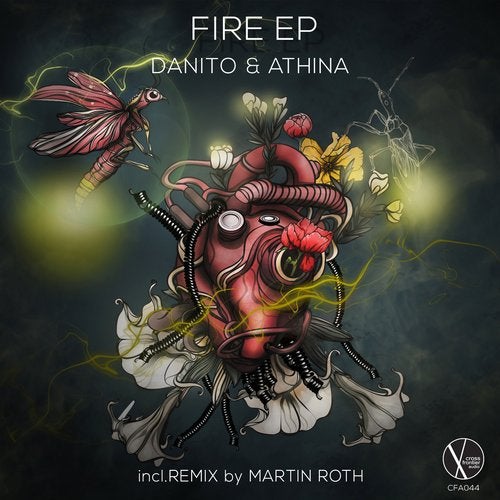 Another year done and left to dust... so pacing into 2016, Crossfrontier Audio have been cooking up some releases with our artists for you. Taking us into the New Year are Danito & Athina, plus a special guest on the remix.
Facing up to the fans wanting more after hearing their track Hulu, a collaborative effort with Someone Outside on our 4 Years of Crossfrontier Audio, it was only right we got them onboard for a release. And with it, the Cologne based duo Danito & Athina have created a brand new EP that solemnly devours everything in its path, combining tantalizing build-ups, devilish break-downs and killer rhythm.
Full of electric moments that DJs and listeners alike don't typically hear, Danito & Athina's experience with slick production on lauded labels such as Suruba, Tenampa and Bunny Tiger shines through ever more so on their CFA debut, the Fire EP.
With each of the 3 original and exclusive tracks comes a powerful trip... far more potent than regular tracks on the market, and each uniquely designed to enter the listener into entropy. Whether it's Fire the hair-raising starter that has been tearing up dance-floors... and you'll understand why mere seconds into it, Waterman the extremely silky and sleek track on the EP that ventures into deeply hypnotic house, or Milkyway, the ethereal and rhythmic 4-to-the-floor cut that delivers high volumes of energy, the Fire EP has something for everyone.
Up on the remix and riding its secular synths, further harnessing the original of Fire is the notorious Beatport favourite himself - Martin Roth. Always choosing his remix work like an art-form, his productions balance what the DJs want as their secret weapon, with what makes the crowd jump to their phones for Shazam! His remix of Fire is nothing short of either, and dabbles in peak-time power.
The Fire EP is released on Crossfrontier Audio on the 25th January, just in time to kill the winter blues.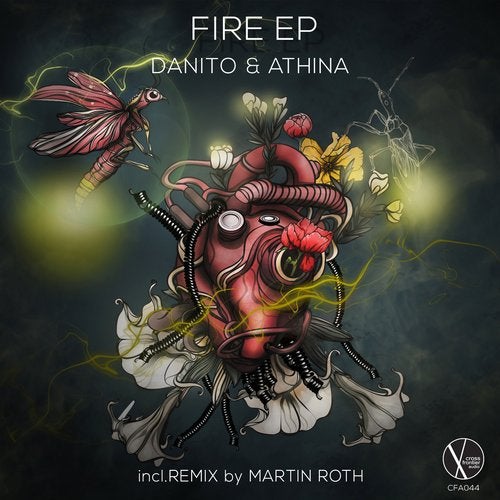 Release
Fire EP