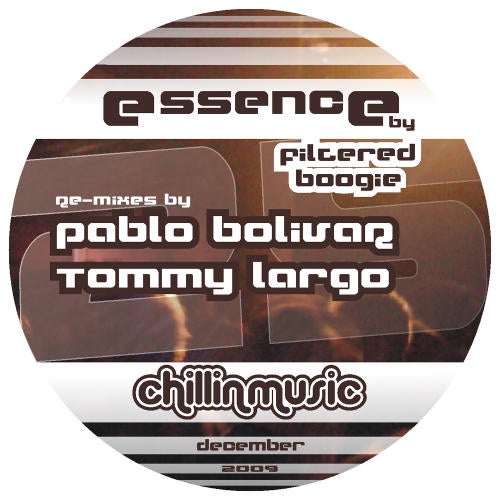 Orlando's Chillin Music gets to the nature of things with its 25th release – "Essence" by Filtered Boogie. With three new members to the Chillin family we experience the quintessential evolution of Chillin over the past 5 years.

Filtered Boogie, hailing from Toronto, is one of these new additions to Chillin's sonic fold. Filtered Boogie has recently appeared on Queep Organic, Open Bar and 2600 Records. This interesting new producer serves a sultry offering of chilled-out deep house perfect for the lover of elegant layers and just the right amounts of "boogie".

Upping the tempo a bit with a deep-funk rendition of "Essence" is the Netherland's own Tommy Largo. Featured on Fabric and OM mixed CDs, his mix will surely please the aficionados of Amenti, Lost My Dog, and Tango to name a few of his past collaborators. Well structured elements of shuffled percussion mixed with filtered chords add to the pure funk of Largo's mix.

Since making his debut under the moniker of Paper in 2006 on Regular Music, Pablo Bolivar has mesmerized crowds north, south, east and west. Pablo's rework is a dark, seductive journey into the cavernous trenches of late night bliss leaving no question as to why he's found his way on to Renaissance and NRK compilations. Looking for the roots of deepness? Bolivar's "Essence" hits the core with a deep bottom-end and piques the senses with quality effects that soothe the soul.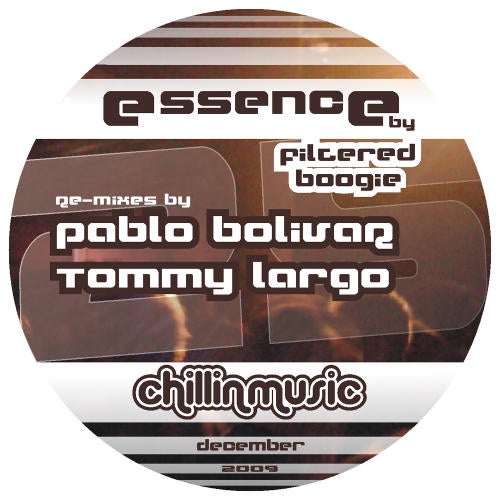 Release
Essence