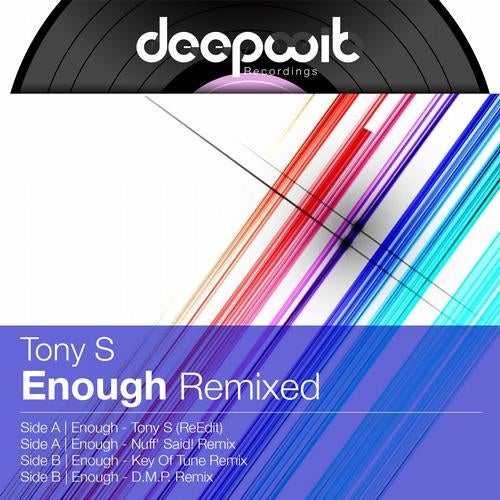 In September we released the Original track "Enough" from Tony S. The track received some great feedback from Terry Lee Brown Jr., Lorenzo al Dino, and Evren Ulusoy among dozens of other quality DJ's and Producers. With Tony's recent storm of releases on labels Wasabi Recordings, Kommunity, Deep Class Records, Savoir Faire Musique and Hype Muzik it is clear he offers both quality and timeless appeal in his music. With that in mind we decided what better way to celebrate such a quality track as "Enough" than with a remix competition and see what came out of it. This release features the three top remixes picked from more than several dozen.

Starting off the remixes is Key of Tune, a brand new artist debuting here with his classy, warm, and lounged out soulful house vibes. Then onto D.M.P with his deep, smoothly simple and dreamy remix to introduce him to the label. He will be joining us next Spring with two Original tracks that demonstrate the same consistency in sound. We end the pack with Enough Said! and his groove filled late night bass driven mix and catchy vibes.

A big thank you to everyone who took part in the release and in the remix competition. Looking forward to many more in the future.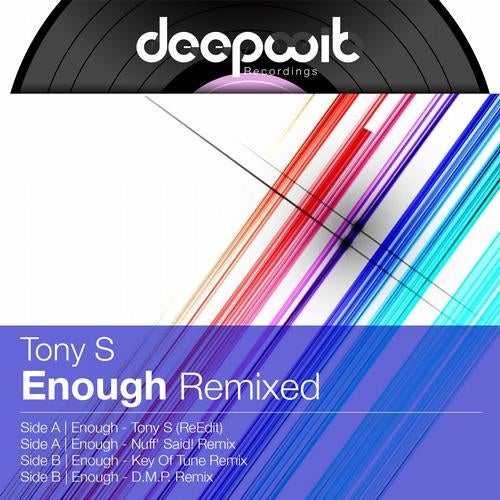 Release
Enough Remixed