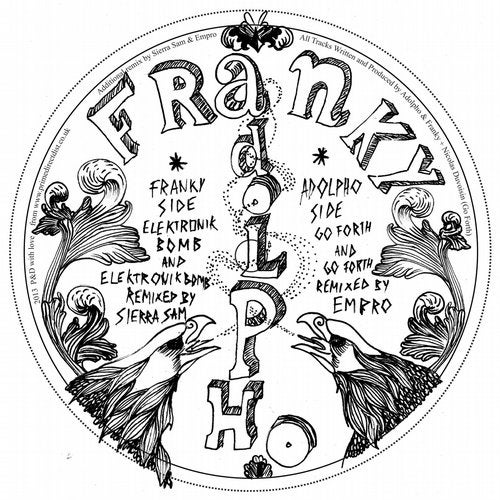 Release Date

2014-03-05

Catalog

FFR009
Adolpho and Franky, Elektronik Bomb Original
A truly unique old school techno track, which sounds like nothing else, Original Elektronic Bomb is built on the foundations of a solid and swinging groove.
At the same time it is truly atmospheric and takes you to an eerie and dark place, where vocals arise out of nowhere as if from the past and reminiscent of a world war movie, where the sound of low flying airplanes soaring over a bare no man's land, will in still an uneasy and eerie feeling of panic into anyone who listens it.

Adolpho & Franky Go Forth Original
THE Track!!!! This one has its finger right on the pulse : A perfectly constructed rhythm section, a well-adjusted break, as if these guys know exactly how to crush any dance floor they are exposed to.
This track is the work of true "master craftsmen" and we recommend you check it out very quickly... first with your ears...
Then with your eyes by searching the world wide web for a tender little video clip

Sierra Sam Elektronik BomB Remix
We needed it and we are holding it high, the track that's all for the after party, or maybe just for the smart one who will know exactly when to place it ; this track is a screamer.
Extraordinary production from Sierra Sam, who needs no more introduction....

Empro go Forth, Remix:
A ticking time bomb, elaborated by Berlin's very own "Empro", this track has a rhythm section that will remind the more "mature" audience of the incredible beat in Moby's Go, accompanying the brilliant music on David Lynch's Twin Peaks... This remix of "Empro Go Forth" is a true show stopper, one that will literally blow the dance-floor into smithereens.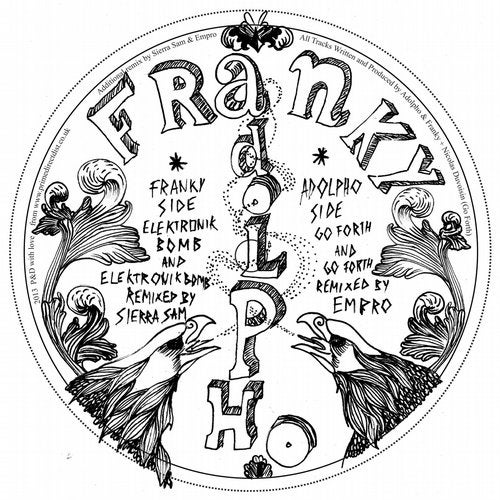 Release
Elektronik Bomb
Release Date

2014-03-05

Catalog

FFR009