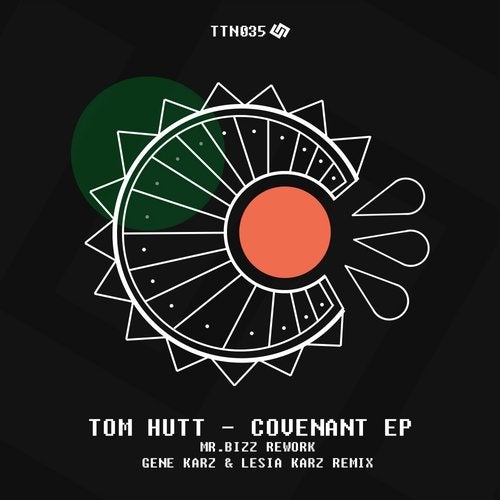 Release Date

2017-03-24

Label

Tauten

Catalog

TTN035
Behold! We have some new nasty sounds for you. Here, for the 35th Tauten release, we have a rising Italian techno star, Tom Hutt. Hailing from Cagliari, where he's really important guy, this man delivered a couple of nice releases on labels like Natura Viva and Different Sound, and there's more to come on Natura Viva Black, Reload Black, Renesanz, Riot Recordings.
On his first ep signed for Tauten, we have two banging original tracks, and two strong adaptations, first one is done by Mr. Bizz and the second one, on which Gene Karz and his wife Lesia joined forces to smash it! As the name of release says, he builds strong Covenant, and by listening to this mad sounds, we can be sure he's doing it well.
First one, original Covenant, is massive peak time banger! Really greasy bass line with rolling percussions gives you the feeling of wandering through space, especially when combined with rising string line. Some big starting chords and vocal lines that come in so cunningly simply make you to rise above and breath in as much air as possible.
Next up is Mr. Bizz Rework, slightly romantic and atmospheric adaptation. Wonderful string melodies and sharp hats going all the way to neverland! You'll surely notice that loooong rising main break that squeezes out your deepest emotions, while sputtery percussions melt you down. Perfect for set ending!
Next original track is called Outlast. This one is the real mover with it's beautiful pumping beat and dark trippy vocals. Deep synth melodies and string lines in break seem nostalgic, and that's something we all need on the dance floor.
And to finish this EP with style, Gene and Lesia took care of business. While listening, you think that kick drum hits you all the way from the sky! So energetic and powerful rhythm section! Original samples are recognizable but the whole different story's being told, that's why remixes exist! If you don't know anything about techno, you'll learn now, as you can hear. Bangs everywhere, drops on the perfect spots, just mad!!! Karzs rule!
Take a good listen, and prepare for some crazy stuff, crowd's gonna love this! We do too!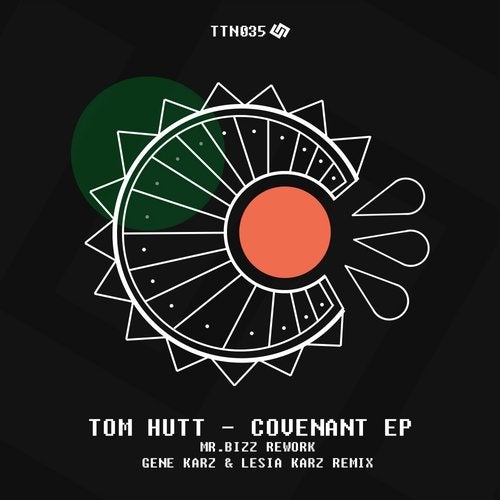 Release
Covenant
Release Date

2017-03-24

Label

Tauten

Catalog

TTN035