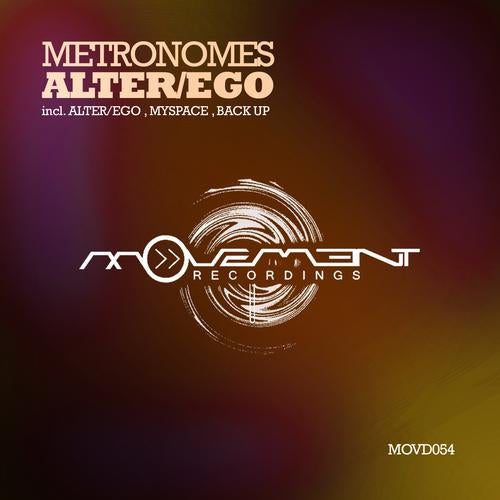 Jon Manimal and DJ Magros are the two talented gentlemen who produce under the Metronomes guise and the 54th release on Movement Recordings sees the duo returning to the label for their first official EP. The Greek duo first appeared on Movement with an original production contributed to the labels 'Technical Progress' Volume 2 compilation that was released in April of 2012. Metronomes new EP is entitled 'Alter/Ego' and it comes with 3 brand new original tracks.

The EP kicks off with the deep and sultry techno inspired grooves of 'Myspace'. The pulsating wall of muted bass tones comes with a real presence and the surrounding acidic framework along with some ominous sounding pad work creates a wonderfully trippy environment. 'Myspace' is an electronic wasteland of spacious production and a unique futuristic vibe that will set a perfect atmosphere in any proper underground venue.

'Back Up' is next and the pace picks up with a driving bass line, trippy sweeps, bongos and an ear catching vocal sample at the tracks outset. As the composition builds intricate electronics slowly surround the piece and a rocking groove comes to life. Vocal processing, dynamic transitions and quick builds continue to keep the energy rising to a smooth and satisfying climax; and as it's void of any breakdown this one's perfect mid set material.

The EP is closing out with the tough beats, dancing percussion and spacey electronics of the title cut 'Alter/Ego'. The biggest sounding track on the EP is full of granular sound design, ominous overtones and a definite nod to some festival inspired vibes. A simple lead synth, additional drum elements and glitchy sweeps lead the track to its peak which delivers a big presence that's perfect big room material!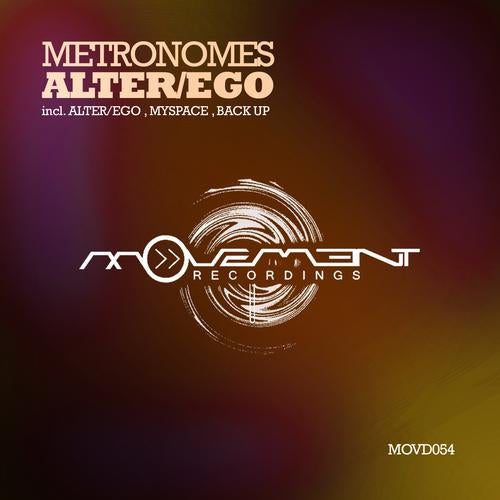 Release
Alter/Ego EP