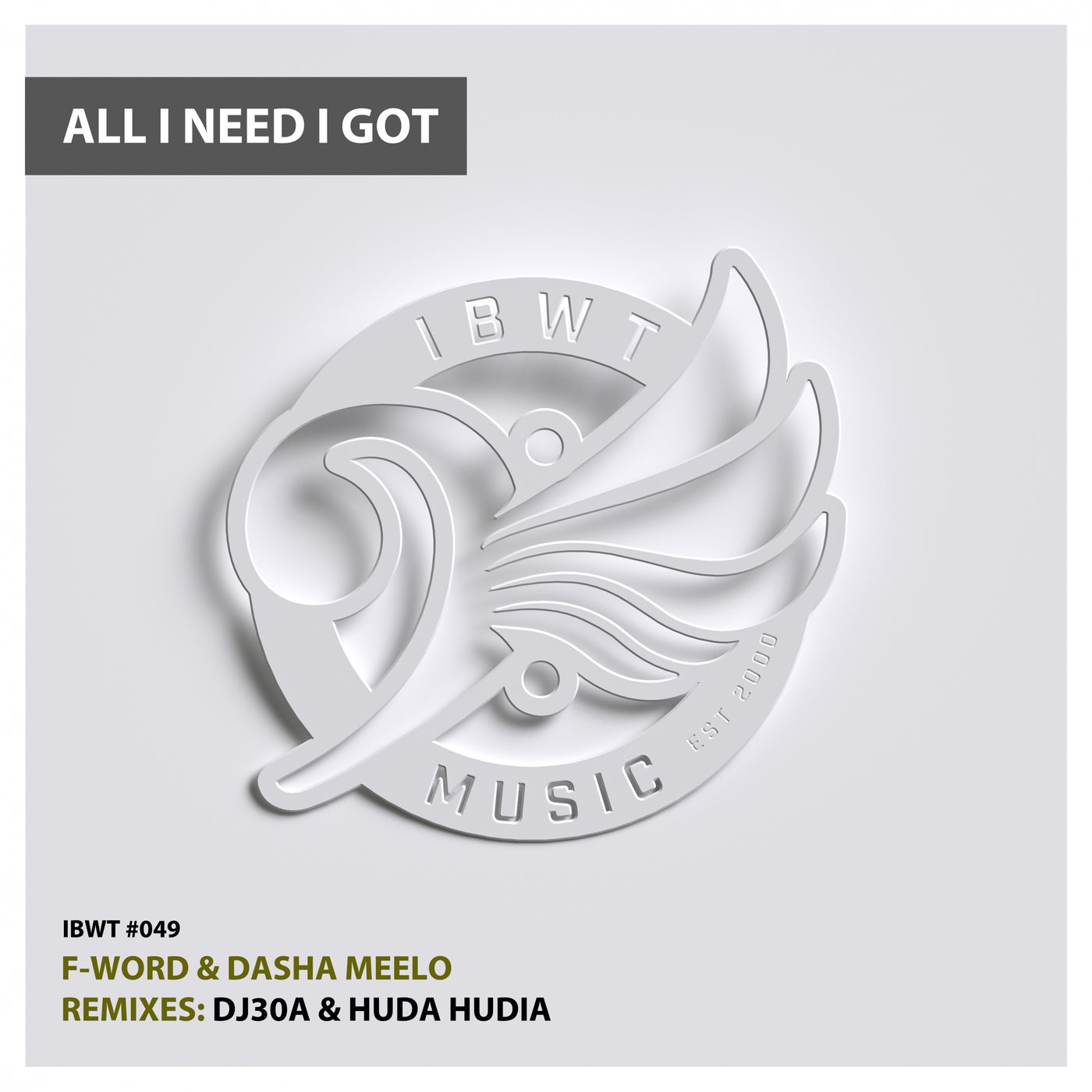 Hey, #IBWTpeople!
We are glad to present you a new banger from F-Word and Dasha Meelo.
The original version of the track is bass in the flesh, heavy beats and beautiful vocals.
American duo DJ30A and Huda Hudia bring a bit of American sound to this release. Their remix is a 100%% dance floor banger.
Also this single includes an acapella and an instrumental version just like in the good old days.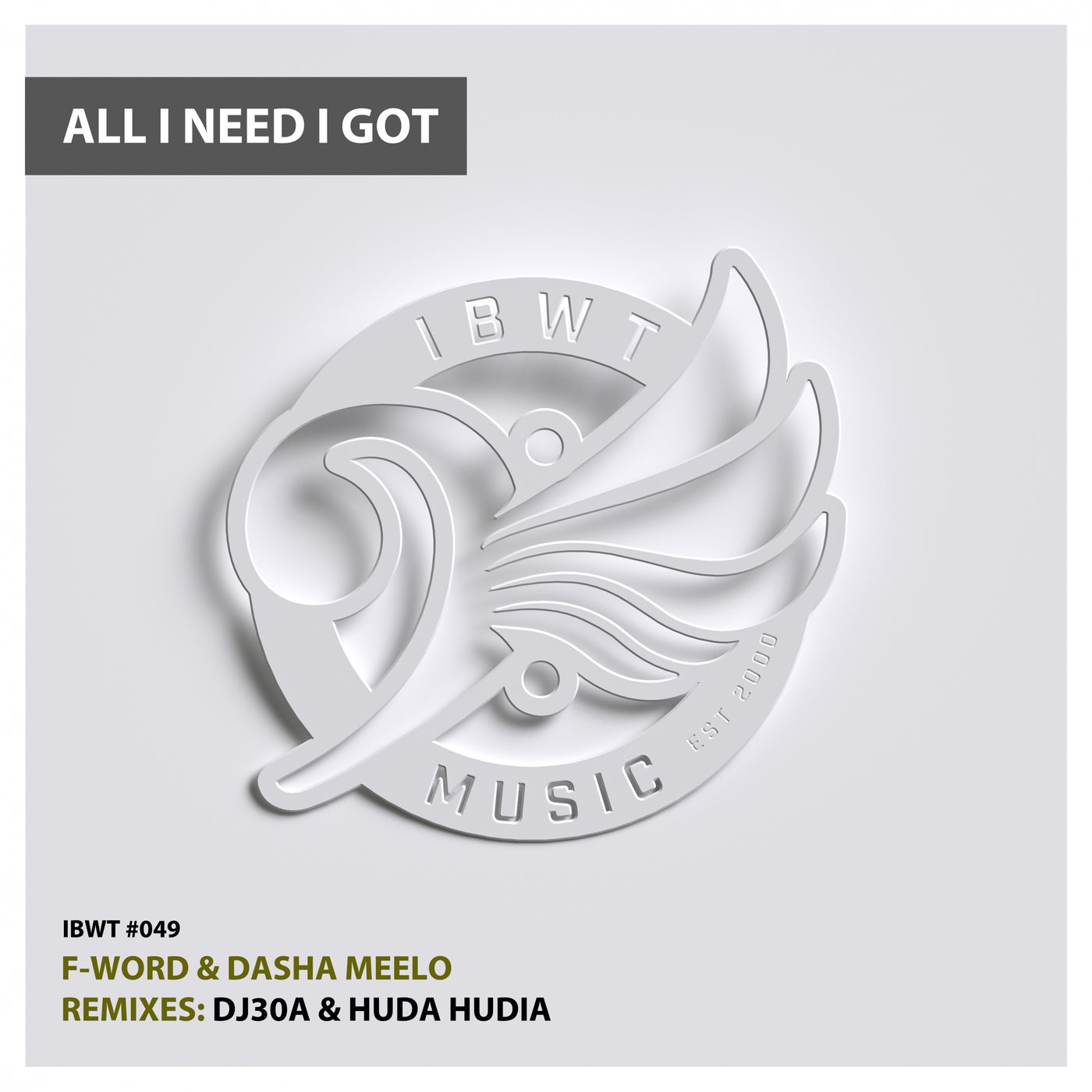 Release
All I Need I Got