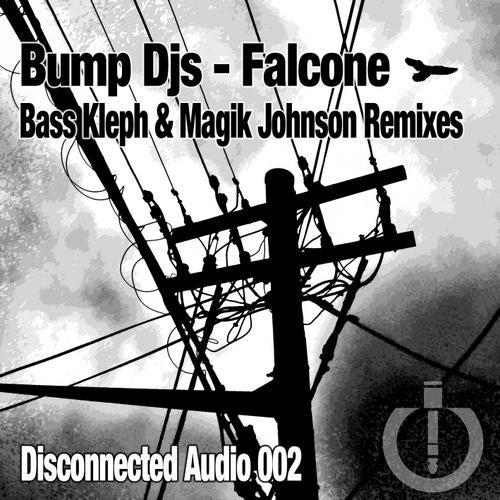 Exclusive
DJ SUPPORT AND REACTIONS:

Christian Smith - I really like the bass kleph remix. i miss oz...gotta come back there soon!
Paul Oakenfold - Love the groove here. Bass Kleph is up to his shenanigans again as well, great bouncy remix from him as well.
Roger Sanchez - bass kleph remix is hot
Marco Bailey - original !
Mark Knight - ON THE BASS KLEPH!!!!!
Roman Gertz - great tracks! my full support!
Alex Kenji (303Lovers / Hotfingers) - floorfiller, Stu is on fire!
Pig and Dan - Love the remix by Bass Kleph
Deepchild (Get Physical / Dieb Audio) - Solid debut from the Bumpists....excellent remix from MJ!
Tocadisco - cool track
Timo Garcia - i like the bass kleph remix after the drop ;)
Wehbba - bass kleph remix for me, thanks!
Nic Fanciulli - Downloaded
Jon Reynolds - Cool Release! Feeling the funky groove in the Bass Kleph Remix. Thanks for sending.
Meat Katie - Bass Kleph mix for me.... very tidy indeed ;-)
Jon Rundell - Magic Johnson mix is ace
Montero (Renaissance) - Magik never dissapoints
Andrea Roma - Thanks Original Mix for me!
Chloe Harris (Mashtronic Rec., Proton Radio) - magik johnsons mix is going to get lots of play from me. good and groovy. techy bouncy and has cool acidy bits. and funk. original for the biggest moments ever. this is going to go down a charm.
Dean Facer (OurHouse Mag) - Very strong release indeed !!!!
Aldrin - Original is my choice cut.
DJ Schwa (Shades of Gray) - Really cool ep. Original is a great dancefloor filler! MJ remix is also cool.
Mr Statik - Good to see Magik Johnson back in action, will definitely try his rmx out, really dig the groove there.
Prinz (White Night Mag / Radio FG) - Great release !!!!!! Love the remixes , bomb !!!!
Omar Neri (Presslaboys) - Falcone Original Mix the best
Grayson (Deepgroove) - Thanks :)
Steve Mill - Magik's remix is just awesome!
Orde Meikle (Slam) - liking the original + Magik mix - playing
Russ Gabriel (Mood Music) - Gonna play the Magik Johnson remix tomorrow night.
Jean Jerome (Radio FG) - Nice pack, acid's back again for our pleasure...
Anthony Pappa - The best mix is the "Bass Kleph Remix".
Norihiko Kawai (posivision.com) - Sounds great! Cool funky groove ;-)
Jim Ryan - powerful music
Danny Roberts (Clubbed Up Radio) - Loving both remixes of this!
Ismael Rivas (Factomania) - Magik remix is for me ¡¡¡¡
Tim Richards (George FM / New Zealand) - Kleph and Magik man for me ROCK SOLID!
Christian Cambas - Bass Kleph remix for me. Very cool.
Barton (Fiord / Antix / Triangle) - Really cool stuff, loved the whole package. Magik def works his magic, and Bass Kleph good peaktime stuff. A nice variation.Cheers
Oleg Uris (Kiss FM Radio/ Ukraine) - Bass Kleph and Magik's versions for me! Lovely groove and nice dynamics! Will present in my radio show and support. Thanks!
Stel - Magik Johnson remix is tight!
Christopher Colak (Dinamo 103.8 FM Istanbul) - Magik Jonhson Remix is tasty! I dig it. Will play.
DJ Pena (Flow Vinyl) - both rmxs are good but MJ nails it. thx
Anderson Noise - great
Pedro Mercado (Rotationz FM Belgium) - Very strong package !!!
Alex Dolby - downloading
Tomy DeClerque - nice pack ...
Rodrigo Baretto (Mum Miami) - Great Release!Support
Eric Entrena - Cool beats from Down Under!
Ivan Pica (Factomania) - Bass Kleph its my fav.... greatwork
Chris Stavropoulos (Insomnia / Free Radio FM) - Great work!
Osamu M - Magik Johnson Remix is the one.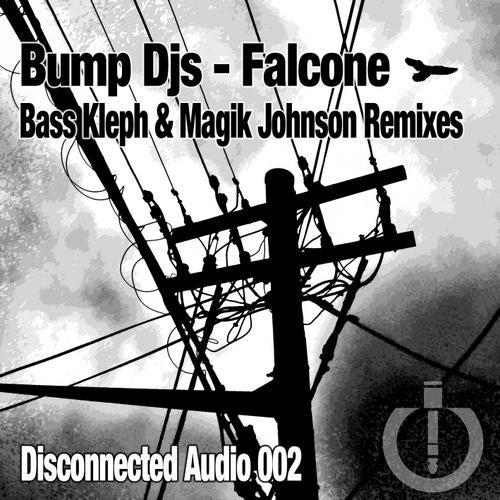 Exclusive
Release
Falcone