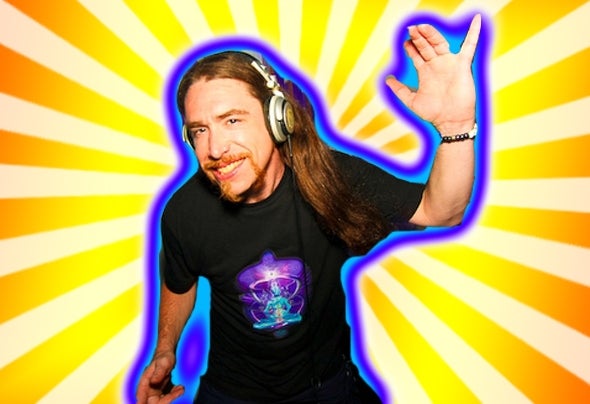 Doctor Spook
Doctor Spook ~ Nathan Vogel ~ Mindstorm
Bio
"...awesome in the true sense of the word." - Billboard Magazine (USA)
" ...He's melting down the audio visual frontiers..." -FullOnLine (Brazil)
" ...(Doctor Spook) is the world's leading visionary mastermind
in psychedelic visual and aural artistry..." -Mushroom Magazine (Germany)
" ...the music and images synchronize and really tell a story...
the audience is totally taken away from the real world..." -Sonic Traveler Magazine (Japan)
" ...a wild dimension warping experience where
the virtual meets the physical..." -Revolve Magazine (UK)
For over 10 years, Nathan Vogel (aka Doctor Spook) has been spearheading the underground North American psytrance movement by touring relentlessly as an international DJ, averaging 50+ shows a year, and by founding the largest USA based psytrance A/V record label and distribution network, GeoMagnetic and Goa Records. Mindstorm is his solo live act where Spook performs a unique set of VJ/DJ material and original music that melt the audio video boarders in new visionary ways using a unique blend of 3D animation and live synchronized FX visuals. www.doctorspook.com
In 1997, Spook as the co-founder of the award winning digital production studio Minds Eye Media in San Francisco, released his first platinum enhanced CD "One More Time" by The Real McCoy of Arista Records, that Billboard Magazine
called "awesome in the true sense of the word." His next award winning project featured the first all digital music video made for a major label "Beyond" by Young American Primitive of Geffen/Universal, that premiered at the RESFest in
1997, played on MTV's AMP and won the 1998 World Animation Celebration 1st place Music Video Award. Over the years Spook has collaborated with top talents such as Joe Satriani, The Allman Brothers, Elton John and many more.
Spook began his DJ career at the Burning Man Festival in 1998.