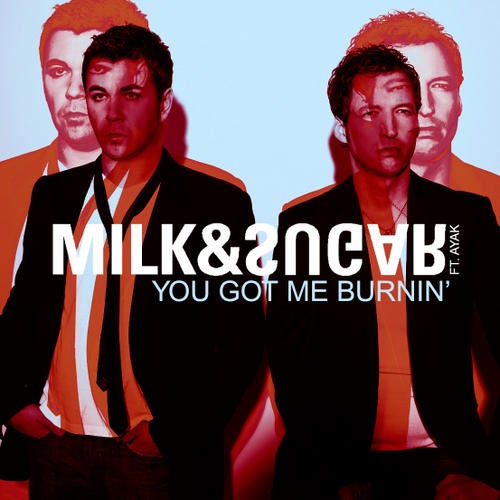 With their last release "Let The Sun Shine", Milk & Sugar were able to prove once again that they are one of the leading house acts worldwide! Number 1 in the Beatport housecharts, number 2 in the all-genre charts and number one in the UK Upfront Clubcharts - just to name a few! And now, with the release of their new single, "You Got Me Burnin''", the wait for the new track from Milk & Sugar has finally ended.

As in their previous single "Stay Around", the Munich duo has skillfully intertwined their typical house grooves with the soulful voice of Ayak, who once again delivers a dynamic, energetic performance. Milk & Sugar reconfirms with this new song that for a great house track, not much more is needed than a driving beat, a phat bassline, piano and a good hook.

Milk & Sugar look back after 13 years, since the founding of the label, to a long and successful career, which in their capacity as DJs, have sent them to some of the most remote places in the world. Not forgetting their big hits such as "Higher & Higher", "Love Is In The Air", or "Let The Sunshine", which even went to number one on the USA Hot Dance Billboard charts. Milk & Sugar have played practically everywhere as DJs, brought out tracks on nearly all popular labels and have even assisted world-famous stars such as Janet Jackson or Jamiroquai by re-mixing their songs into danceable versions.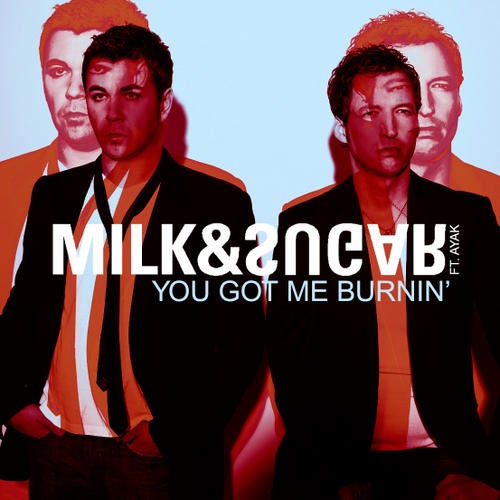 Release
You Got Me Burnin'