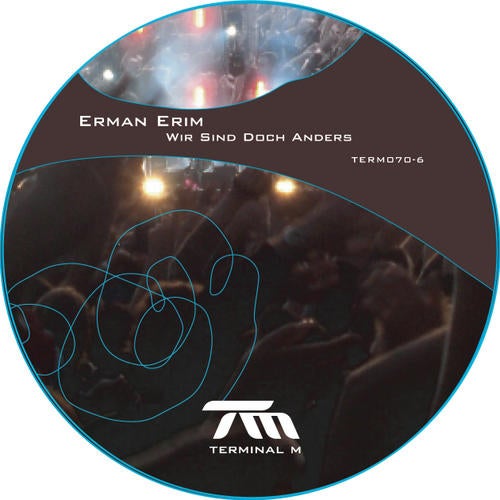 Release Date

2009-11-06

Label

Terminal M

Catalog

TERM070
Erman Erim is back again! This ti+C16me Terminal M´s wonder child presents himself with an entire " Wir Sind Doch Anders" EP that consists of three striking, exceptional tracks which alltogether got the certain something that Erman spices his productions up with.
"Das kommt von herzen kommt auf die leiter wir sind doch anders wir machen weiter"
What sweet memories are aroused by this track! Erman Erim's Remake of Wasserman´s classic "W.I.R" is entirely convincing with its pushing bassline. The easy to memorize vocals quickly get stuck in the heads of the dancing masses. Through its driving
synthesizer melody "Wir sind doch anders" qualifies itself as a definite peak time techno bomb. It's growing and growing and building and building and surprisingly remains on the peak for minutes. A track with guarantee to make the crowd go nuts "Time to go"? Definitely not because now it's really going to take off! Take a pumping, rolling bassline, a deep male vocal together with a terrific steady build up and you have the basic ingredients for Erman Erims Track "Time To Go". This time the focus is definitely on the details. For the grand finale a wafting wall of sound builds up and crashes like a huge wave over the crowd, rewarding them with a groovy rhythm.
Talking about groovy tracks, of course we can't leave out "Worthless". A track that is completely not what the title says. Much more a dark vocal instructs one to not waste energy on worthless things. At the same time it offers through its serene like samples, its industrial embossed sound backdrop and its ingenious arrangement the possibility to clear one's head by dancing until one's feet hurt.
When you think of "Collateral", the digital only extra track off the EP has a galloping, funky percussion step sounds, a well as a dance floor filler.
Erman Erim has already released two EPs on Terminal M and also produced remixes for Monika Kruse and Patrick Lindsey´s label Inclusion. His Live Performance has been booked for clubs and events like Cocoon Club, Rockers, Berghain, World League and World League.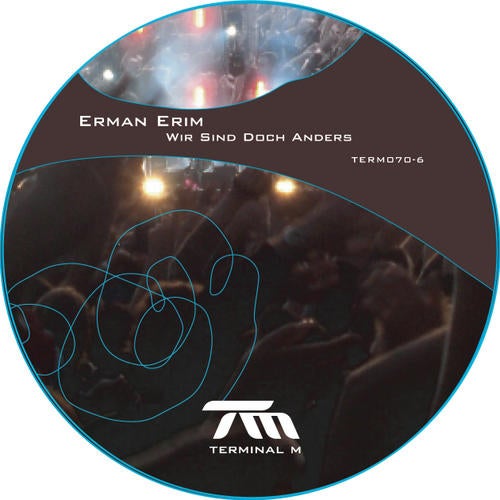 Release
Wir Sind Doch Anders EP
Release Date

2009-11-06

Label

Terminal M

Catalog

TERM070