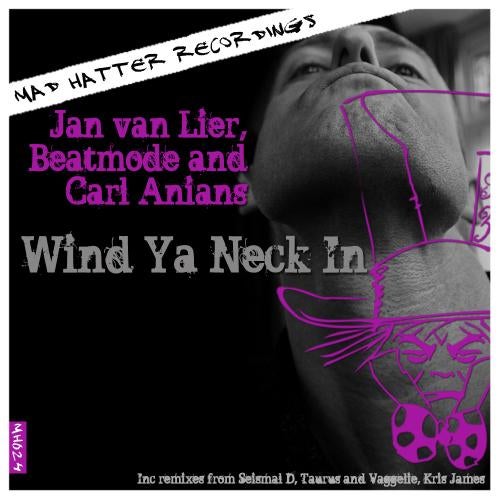 Mad Hatter has proven to be one of the hottest techno/tech-house labels of 2009! With label heads Carl Anians and Beatmode paving the way with their signature productions, 2010 is set to be another monster year for this duo. After their summer tour in the USA and studio sessions with west coast legend Jan van Lier they go big with this joint production titled Wind Ya Neck In.

Three top shelf remixes are included in this all killer-no-filler release so get ready to get down and see what it's all about, here we go!

First up, is the original from Jan van Lier, Beatmode & Carl Anians and my oh my what a catchy tune this is!! Jan Van Lier puts his classy touch here alongside Beatmode & Carl Anians for a main room masterpiece that will keep the crowd begging for more. With it's bass line, catchy synth riff and crisp percussion, it's easy to see how this track could take the packed club to another level with extreme ease.

Next up is a superbly crafted and very eerie remix from seasoned Mad Hatter artist Kris James. Very intricate and pumping this remix has an amazing undercurrent of rhythm and mood that is so interesting..so effective. Kris James in on brilliant form here...reminds one of Playhouse material from the turn of the millennium. House and Techno dj's will be playing the remix as it's cross-genre appeal is obvious. Clever as hell!!! Derrick Carter to Wehbba..its time to jack!

Well known for their recent smash on Robbie Rivera's label Juicy amongst others, Taurus & Vaggeli hold it down with a remix with mass crowd appeal. Building and funky as hell it twists and turns and without a doubt is the MAIN ROOM MONSTER that will have people turning heads this weekend! This tune will sound absolutely phenomenal on a big sound system. Warning..after the first break when the bass line kicks in hold onto your hats ladies and gentlemen...huge!!!!!!

Last but not least is the Seismal D remix!! Super techy, clean and sharp as nails this remix is so intricate its astonishing! It's massive bass line thumps and thermal effects are filthy..prime time material here that is unbeatable!!

Mad Hatter keeping things fresh and dangerous!!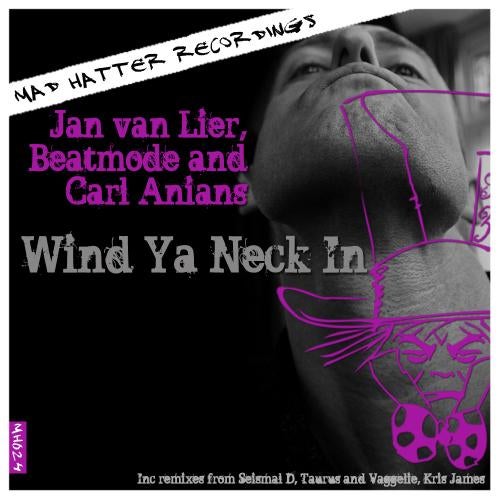 Release
Wind Ya Neck In