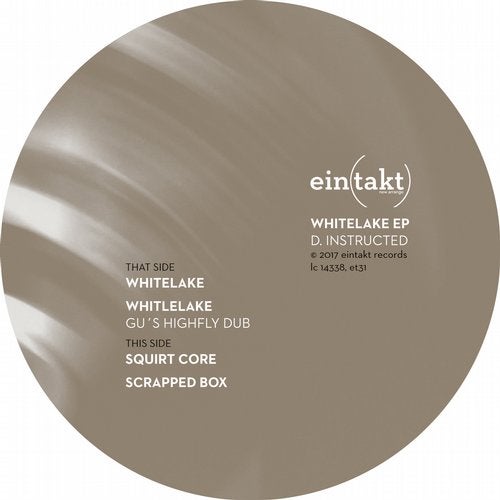 Nico Leschien and René Polley alias D. Instructed loves to play with the Filter and Effect knobs of their analogue synthezisers.
Creating an unique character of electronic producing, somewhere between Chicago House ( Scrapped Boxx ) , dark Dub Techno ( Squirt Core ) and deep Detroit sounds. ( Whitelake ).
All tracks on the White Lake Ep sounds like a mix of 90´s grooves and futuristic modulation.
"Gu´s Highfly Dub", a different version of Whitel Lake track, remixed by Gunnar Hemmerling, member of Eintakt label since the beginning.
Floating Chord sounds, very deep and nice hypnotic flow.....
Enjoy
D. Instructed also runs "Funk Injacktion" label, keep in mind.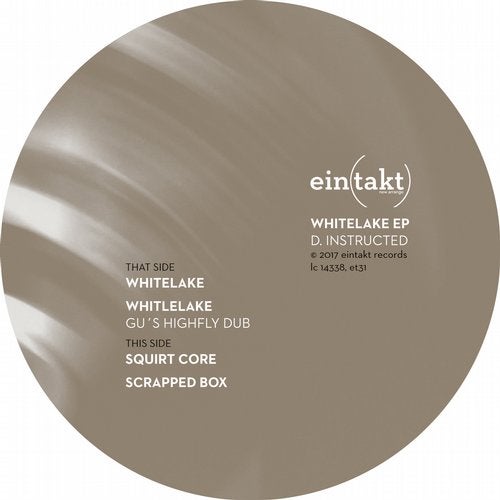 Release
White Lake Ep