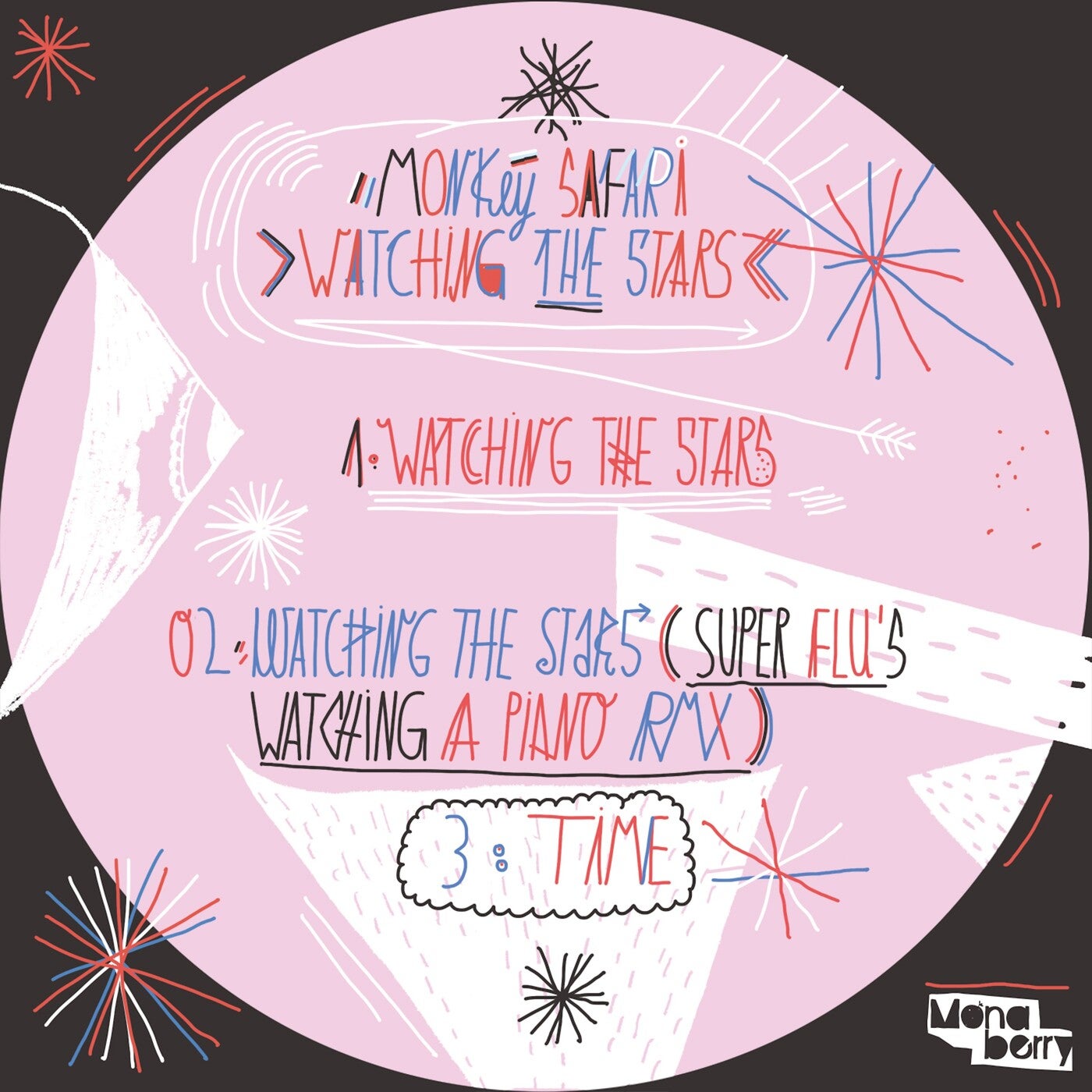 Release Date

2014-03-13

Label

Monaberry

Catalog

807297557817
No more just tracking down tracks! That has been the law at the Monaberry camp for a while now. It rings true with full force, as The Monkeys release their seminal and elegantly powerful "Watching The Stars" EP. The label's visionary search for real song quality and artist-wise grooves calls for another round leady by the brave bros and pros of Monkey Safari and their remixing partners in crime.

1: Watching the Stars
A wolf in sheep's clothing... an easy chuckling groove that gets twisted throughout invites you to relax and keep it down. But soon the title track takes its toll. As the Monkeys effortlessly layer synths and organs in almost psychedelic manner, crowned by the manically sweet vocoder theme. Now they're talking and dreaming of a star where Woodstock seems nearer than Berghain. Universal love for the groove and vibe makes this a proper night time anthem!


2: Watching the Stars (Super Flu's Watching a Piano Remix)

What can you do to an original that is a sound journey in itself, just like the Flu's demand their label's releases to be? Watch and wait – for the unexpected. And oh boy, it is not just that dead cool piano. Super Flu trip on the almost jazzy blue notes of the original, prop up the groove, bring on psychoactive synths and then... kill all non-believers with a fairly late drop that hammers home their love for the unexpected on black and white keys. Genius moves added to a wise original.

3: Time

Again, you never know what will happen on this EP. As "Time" closes the epic tale, the Monkey show even more love for artistic freedom. This one rides in on a vibe that calls for afterhours, sunshine and glowing hearts at once. And while you feel safe in the rocking cradle, tapping your feet lightly, the band format that the Monkey's are growing into with this EP, enfolds cleverly. Suddenly it's all a souled out break-ish jazz thing, straight from paradise. Try it at home or in the club, if you dare!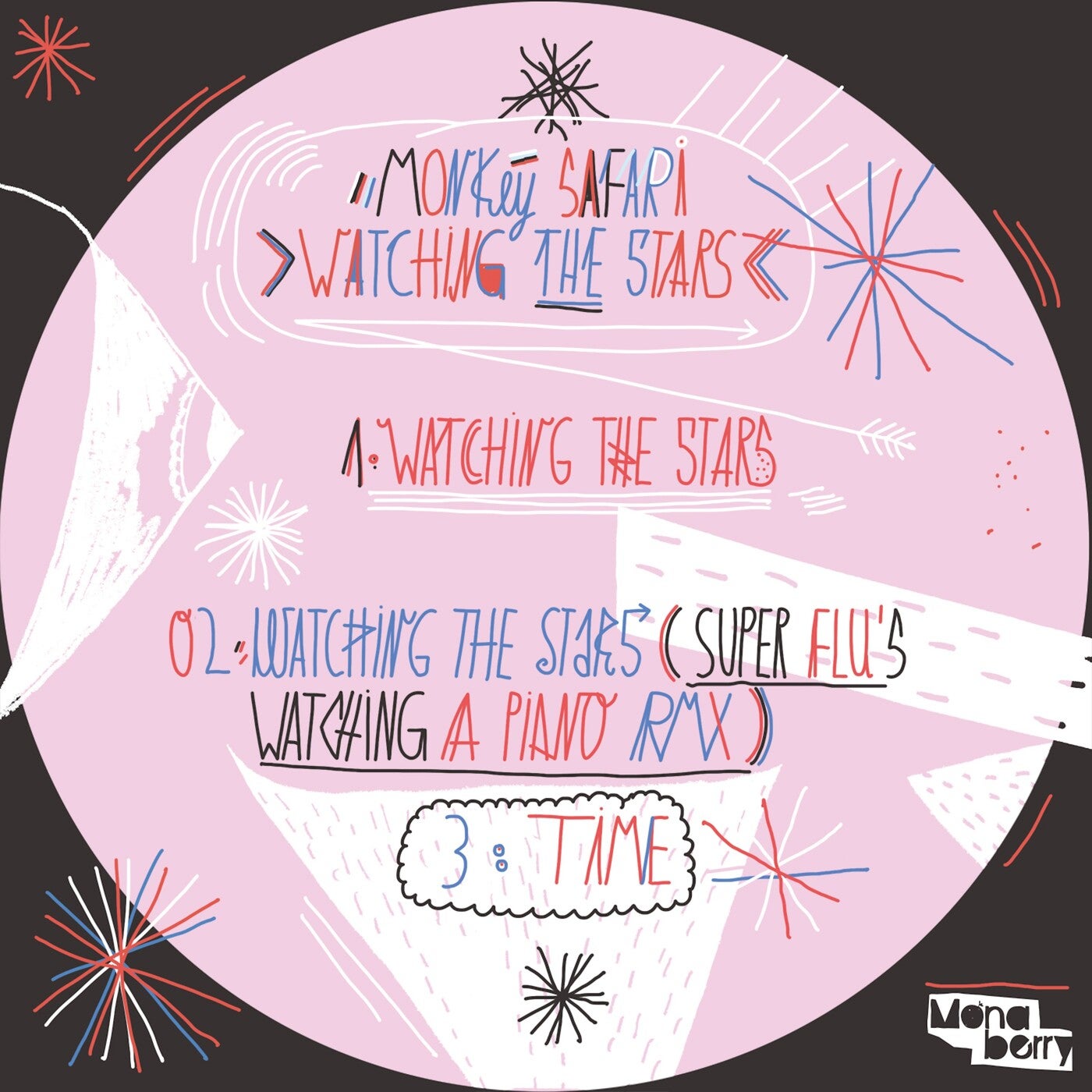 Release
Watching the Stars EP
Release Date

2014-03-13

Label

Monaberry

Catalog

807297557817