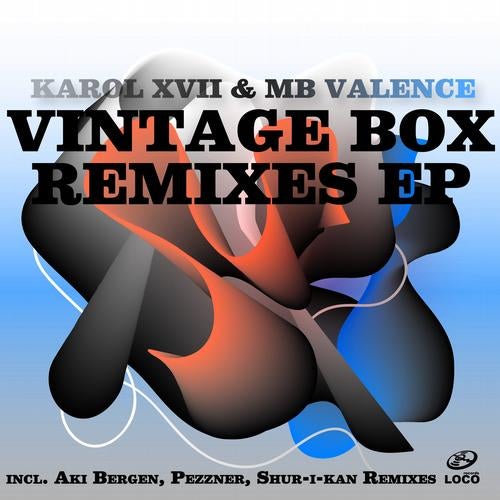 Loco Records proudly presents the brand-new release from the duo Karol XVII & MB Valence. "Vintage Box Remixes EP" is a compilation composed of newly-edited versions of formerly released tracks included on the successful "Vintage Box EP" series. Now, we stand a chance to admire remixes of "Tribute", "Crowded House" and "The Rusty Piano" made by Aki Bergen, Pezzner and Shur-i-kan respectively. We may definitely admire a dope dose of deep house of the highest quality on the EP.

Aki Bergen has definitely found his way in the world of deep house, producing some of the most frequently played records of the last months. We can find his name in the first position of the Deep House Beatport chart for three times, and in the first position of Beatport General chart with the smashing hit "Jazzy Stuff". His sudden fame provided him big collaborations with such artists as Dannii Minogue, Ralphi Rosario, Milton Jackson, Pezzner, and his remixes are between the most requested and loved.

Pezzner is the name Dave Pezzner has been using since 2008, when he decided to become a solo artist. It wasn't long before he found his initial offerings signed by the hugely well-respected London-based deep house label Freerange. And so, an exciting new phase in his career began; one that has exhibited no signs slowing down. The latter half of 2011 saw Pezzner's singles for European buzz labels, 8 Bit and the Crosstown Rebels offshoot label RebelLION receive a massive response, garnering such praise as "future classics made for dancefloors in the here and now." from 5 Magazine. Sought-after as remixer, he has been called upon to reinterpret the works of Josh Wink, Groove Armada, and Underworld just to name a few.

Tom Szirtes aka Shur-i-kan, is considered amongst the top of a new wave of electronic producers thanks to his trademark blend of musicality and cutting edge production techniques. Shur-i-kan has been a long standing key artist in Jimpsters' Freerange Records label (voted Best British Label 2007) - a relationship that stretches all the way back to 2001 and has left a legacy of two studio albums and a string of classic house EP's that include "Living Inside", "I Want It", "Special Powers", "Future Fantasy" and "Letting You Down". Representing the deeper side of house, Tom's acclaimed productions are in heavy demand having remixed the likes of Akabu, Trackheadz, Miguel Migs, Fred Everything and Motorcity Soul amongst others. Ever difficult to pigeon hole Shur-i-kan's productions can also be found on top labels such as Simple, NRK, Urban Torque, Physical Graffiti and Winding Road. He is also well known for his numerous collaborations with Glasgow house kingpin Milton Jackson and recently they started their own label called Dark Energy Recordings that has an exciting roster of upcoming releases featuring the talents of Daniel Kyo, Sei A and Burnski.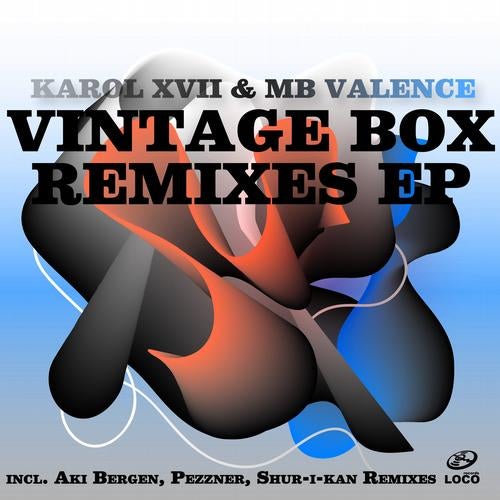 Release
Vintage Box Remixes EP (incl. Aki Bergen, Pezzner, Shur-i-kan Remixes)