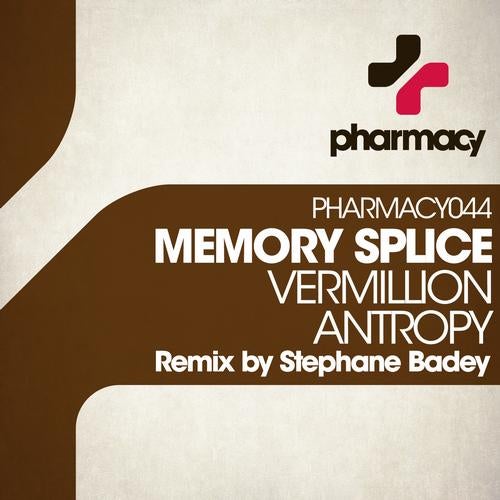 Pharmacy Music is excited to present the debut release of the phenomenal production team known as Memory Splice. Memory Splice is the musical union of Sonny and Pixie Bruner, DJ/Producers. Founded over three years ago, these two artists have over 35 years combined of both classical and electronic musical experience as performers, composers, arrangers and producers, Memory Splice seeks to take electronic dance music into all the far and distant imagined futures.

Vermillion is trance at it?s finest. Dark and twisted melodies are the order of the day. Memory Splice uses intense sound design and big sound palettes, layers upon layers, mind-warping automation and effects to create a dance floor trance stormer. A melodic break down showcases their talent for writing melodies and then it?s back into trance bliss.

Antropy takes off in a slightly tougher tech-trance direction before the main drop where the melodic writing talent of Memory Splice is once again showcased. Memory Splice?s gift is the combination of the darker side of trance and progressive with the beauty of memorable euphoric melodies.

Rounding out the release is a banging remix of Vermillion by Pharmacy?s rising star Stephane Badey. Stephane takes Vermillion straight to the heart of pumping underground trance. Stephane has quickly become a favorite here at pharmacy for his ability to transform any track into a peak time dance floor destroyer. Once again he takes a great track like Vermillion and strips back the melodies and infuses it with raw energy for main room destruction.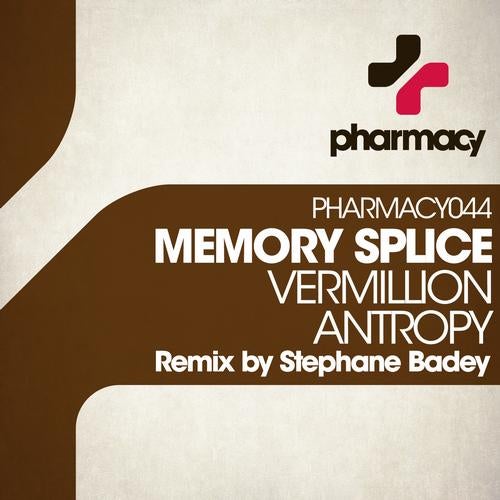 Release
Vermillion / Antropy