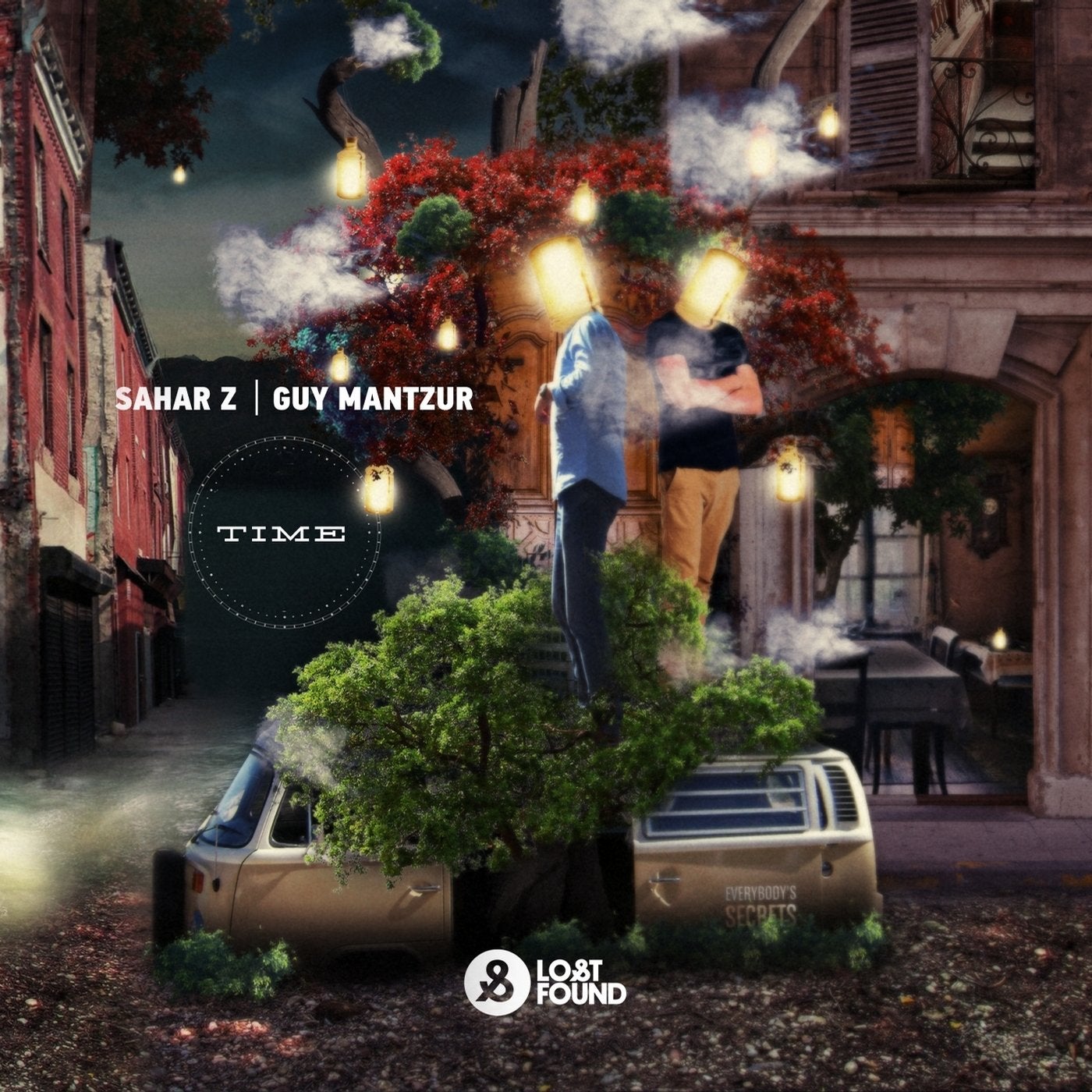 Once in a while an album appears that is distinctly special and has the ability to captivate audiences on a global scale, breaking through simplistic genre boundaries and uniting people through its exploration of the psyche of modern electronic dance music, asking questions and tasting possibilities, forging ahead into the future.

This is TIME by Guy Mantzur & Sahar Z - quite simply, a joyous, flowing listening experience. A stunning audio journey that has the ability to capture the essence of our very being and talk to our hearts and minds in a completely individual yet universal way. This is music for your head and not only for your legs, transporting you through atmospheres and moods, from hypnotic beats to deeply vintage synthesizers, melodic sounds and fresh electronica, to the harder yet soulful edges of techno and on, to an endless creative place where anything is possible.

If there is one element that sums up TIME as a work of art, it's the true understanding of the power of melody - an essential ingredient that can connect the listener to the music on an indescribable emotional level - instantly capturing the attention and creating a supremely intense experience that can be cherished and remain in the heart for a long, long time. Since both Guy Mantzur and Sahar Z are accomplished musicians, this is a connection that shines brightly throughout the entire album.
"I think, for many people, melody is something that has been missing a lot lately in music. You can go to a party and when you get back home you can't remember even one track! - Sahar Z

Guy Mantzur and Sahar Z (who have known each other for 15 years) started to collaborate 7 years ago and enjoyed the creative process so much that they have continued to work together ever since. Their worlds are different and similar at the same time and they acknowledge that they complete each other in a way that is rare and should be cherished.

"Having made music and played together for so many years now, this album takes our collaborative process to the next level. It's totally different than making an EP together, because you're getting into much deeper places whilst making an album, and I don't think that's something you can do with everyone, because you have to be really connected to your partner in all aspects." - Guy Mantzur

In many ways TIME on Lost & Found actually completes a circle of utmost creativity, collaboration and strong friendship between three people - Guy Mantzur, Sahar Z, and Guy J - that began many years ago. Label boss, Guy J, gave the duo artistic license to express themselves freely, and without his trusting attitude TIME would not be the exceptional work of art that it is, fitting perfectly into the Lost & Found ideology of building a catalogue of releases that are uniquely joyous, uplifting, intelligent and beautiful.

"What makes this relationship the three of us share so special, is that there are no egos here, it's a friendship that has grown up beyond music with only pure respect and love." - Sahar Z

TIME has grown out of the label's FOUND mini-album series, where exciting artists such as Navar and Juan Deminicis have been given the freedom to show their diverse musical art to the world. When Guy Mantzur & Sahar Z started work on their installment it soon became clear that limiting them to the previous five-track format wouldn't be enough for them to tell their story, so a full-length album project was developed, to enable them to discover fully the deep places inside themselves that they felt needed to be found and shared.

The one additional collaboration on TIME is the heavenly vocal contribution of Amir Darzi on the spine-tingling Small Heart Attack (which appears in two distinctly different versions). Guy Mantzur first met Amir Darzi 12 years ago and has created 4 beautiful songs with him previous to this album project. His respect for Amir runs deep.

"He is by far one of our favourite singers on the planet, he is like a Lennon for our era. When we wrote the song we had something in our mind and when he sang on top of it and sprinkled his magic it gave the song another dimension, so soft and fragile, so from the first minute we heard him singing we knew he is the one." - Guy Mantzur

With a world tour being prepared, where Guy Mantzur & Sahar Z will break new boundaries by playing together and recreating their album tracks as exclusive live-only versions in their sets, it looks like incredibly exciting times lie ahead for the Lost & Found family. These are artists and this is a label that everyone should, most definitely, always keep on his or her music radar.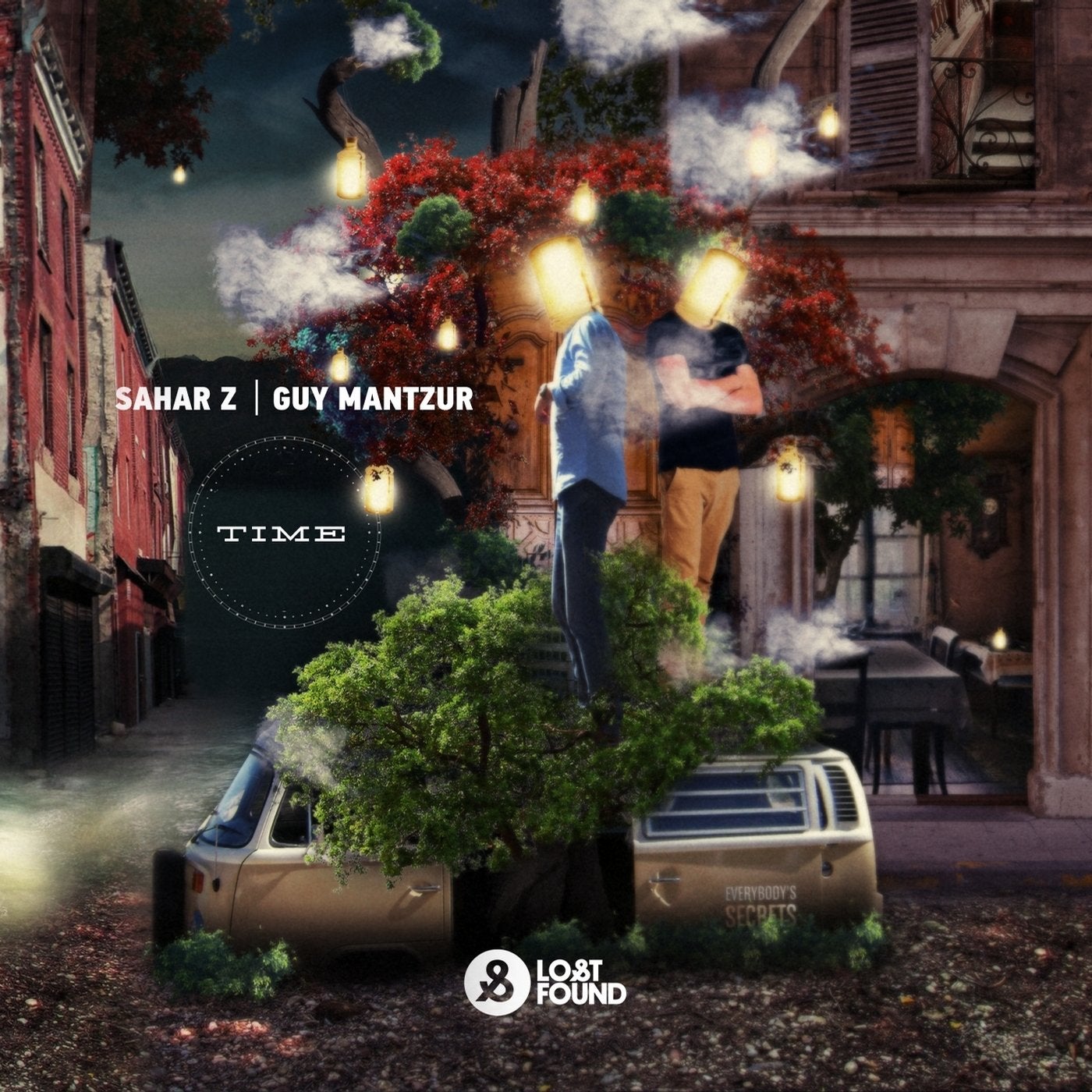 Release
Time