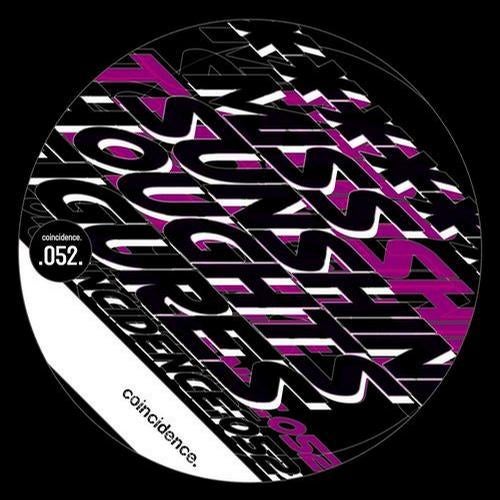 Support by: Audio Injection / Truncate, Claude Young, DJ Prinz (PushIt! Records, Cafe d_Anvers), Electric Indigo, Freddy Turner, Jeroen Search, Kr!z (Token), Kurt (Bunker Records), Merlyn Martin (Subdivisions), Opuswerk, Orde Meikle (SLAM), Patrick Bateman (Tic Tac Toe), Paul Boex (Poema Club Utrecht), Robert Owens, Soren Aalberg, Stevie P (Thrill Recordings), Tom Dazing, Tomaz , Tommy Four Seven, Trevor Rockcliffe,... When two of the artists you like most in the world come together for a release on your label, you could say that you feel blessed. And so it happens that Miss Sunshine, our friend from Croatia, and Metrobox, our friend from back home, are on this release and on their best behavior. Miss Sunshine has been around for a very long time and can easily be described as one of the hardest working, never-complaining, most loved and most honest people you will get to meet in a lifetime of dealing with djs, artists and people in general. A true professional, doing everything by herself: taking care of her own booking and travel arrangements for her international dj career, and her own productions that recently landed her into the arms of Kevin Saunderson_s KMS label or Patrick Bateman_s Tic Tac Toe, and a famed work ethos and drive rarely seen, and all this combined with a very down to earth mentality and fierce cooking skills. Yes, we worship her. Her release is therefore one we cherish very deeply. The first tune, Demanding Thoughts, is pretty deep and relatively laidback. Subtle yet dancefloor friendly, deep but not dull. Perfect for your buildup towards techno glory. Distant Figure takes it up a serious notch, with basslines that are a bit leaning towards the sound of Shed on his Wax imprint, but without the restraint. Suncica really goes all out on this one. The remix is done by Metrobox, who is a bit of a belgian treasure in his own right. One half of Fellowhsip Of The Funk (with Marcus Vector), a much sought remixer and producer for upcoming icon labels like We Play House Recordings. Author of one of the best house remixes that was so good the Mobilee people didn_t dare to release it (and got their behind rightfully handed to them on the Refused & Revinylized vinyl). Metrobox delivers his view on what deep techno should sound like: bass heavy as hell, threatening like a friggin serial killer and only reaching full potential on a BIG soundsystem. Please make sure you download the wav version for this one, because it_s really that subbass-loving. Need it be said that everything once again was mastered by our friend Misjah at 24Mastering? Miss Sunshine will be performing at the Coincidence stage of Tomorrowland 2013.

Angel Molina
Metrobox Remix / Distant Figure (Original Mix) for me here, thanks.

Audio Injection / Truncate
great ep, will play thanks

Bollen & Fichtner
Full support from us for the Metrobox remix! Really dig the percussion on this one... Best Coincidence release so far!

Claude Young
Really enjoying this!

Daniel Sanchez (Remote Area, 100%% Pure, NL)
love it!
Dj Kr!z (Token, KozzMozz)
metrobox remix is really good but can_t really play it

Electric Indigo
really nice one! like both original versions, thanks!

freddy turner
its all about the original version... dope

Grant Paterson
Demanding Thoughts - ACE track - Will be using on my radio show

Hermanez
full support

Jeroen Search
Nice one from miss Sunshine!! Distant figure will probably fit best in my sets :)

Kurt (Bunker Records)
Smooth, groovy release'''''''Will try out Demanding Thoughts (Original Mix) & Distant Figure (Original mix)

Massimo Girardi
distant figure is dope! thx M

Merlyn Martin (Subdivisions)
like the tone and vibe of _Demanding Thoughts_ - Solid!

Opuswerk
Really enjoy _Distant Figure_. Looking forward to playing that one!

Orde Meikle (SLAM)
nice trax - will try out this weekend - thanx guys

Patrick Bateman (Tic Tac Toe)
The remix is pretty cool, will try it...

Paul Boex (Poema Club Utrecht)
Distant Figure is nice!

Robert Owens
cool mix

Sean Danke
Metrobox remix.

Soren Aalberg
cool one! love the metrobox remix!

Stanny Franssen
Distant Figure does the job for me!

Stevie P (Thrill Recordings)
lekkere Metrobox remix!

Thrill Recordings
_another amazing EP! props to metrobox but i prefer both originals!_

Tom Hades
Demanding Thoughts original is the winner !! Nice job !! :)

Tomaz
distant figure is cool... metrobox remix very nice as well

Tommy Four Seven (CLR)
Distant Figure is the one, thanks

Trevor Rockcliffe
Loving the Metrobox remix too!

VCT
Distant Figure sounds like Berghain!!!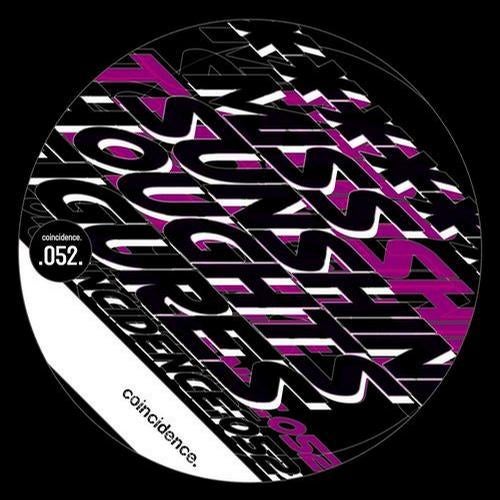 Release
Thoughts & Figures