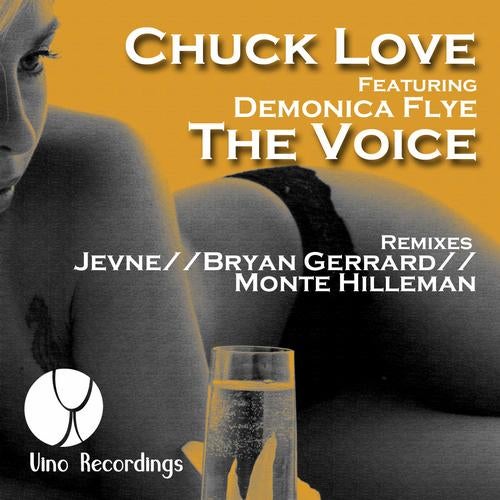 Minneapolis house music yogis VINO RECORDINGS are pleased to announce the relaunch of the seminal indy house label, founded in 2003. Nordeast Minneapolis soul brother CHUCK LOVES long lost feel good single, The Voice leads the charge of a string of 2012 Vino Recordings releases. The track showcases Minneapolis house diva DEMONICA FLYE and her call for Chuck to save the state of house music by bringing the soul back.

The call and response vocal demands inspiration on the dance floor and the remixes from JEVNE (onethirty recordings), BRYAN GERRARD (celebrity records) and Vino label boss MONTE HILLEMAN take the track in four different directions, from Jevnes deep and tech, to Gerrards dubbed out mix to Hillemans gritty and uplifting main room roller.

ARTISTS
Chuck Lovewww.chucklove.com
Known for his signature Live DJ/Video set, Chuck pulls triple duty as the DJ, a Vocalist and a Multi-Instrumentalist. The result: a ridiculous mix with some slamming, on-the-fly-produced tracks showcased within the set. In 2010, Chuck launched his label, LOVE NETWORK, and has teamed up with Colette for the first release UR EVERYTHING (with Remixes by Santiago & Bushido). You can find his releases on Love Network, OM, Great Lakes Audio, Shifted Music, Salted, Onethirty, Celebrity, Lingo, Large and Tango.

Demonica Flyehttp://www.facebook.com/deann.mottley
Life long soul, R&B and jazz singer with Romanian, Irish, Native American and African-Amercian roots, Vino label boss Monte Hilleman scouted Demonica Flye at a local jazz club in 2003. she's also a lyricist of many compositions and Female Vocalist & Disc Jockey. Former lead vocalist of Backbeat Jam Factory and sub vocalist with The R Factor. Demonica recorded an album in 1991 called, Deception. She recorded several compositions with Farley Jack Master Funk and continues the proud house traditionfor life.

REMIXES
Jevnewww.djjevne.com
Jevne has been mixing and playing bass for over 17 years and fuses live six string bass guitar with original house music & edits while in the mix! Jevne's production has appeared on many respected labels & compilations including: Jay-J's label Shifted music, Johnny Fiasco's Klassik Fiasco, Urban Torque, Soulman Music, Ospina Digital, Open Bar, Eighth Dimension, Conya, Coastline, Chillin, Kolour, Revival, Clubstar, Native Soul and more. His tracks have been remixed by the talents of Chuck Love, Tony Thomas, Fred Everything, Manuel Tur, Asad Rizvi & Justin Martin to name a few.

Bryan Gerrardwww.celebrity-records.com
Minneapolis based DJ/Producer Bryan Gerrard has been at the forefront of the House Music world for nearly 2 decades. In 2000 he founded Celebrity Records with partner David Drone and really turned his focus to producing, releasing numerous productions and remixes on the label as well as labels such as Large, Vino, and Planet East to name a few. Since he has continued to foster the label as well as keep up a rigorous DJ schedule in his hometown and elsewhere around the world. 2012 shows no signs of slowing down with many productions in the pipeline for his own label and many others, as well as launching his new imprint NIGHTFLY RECORDINGS focusing on deeper, more eclectic sounds.

Monte Hillemanwww.vinorecordings.com
DJ/Producer MONTE HILLEMAN has lived the DJ dream and since the early 90s successfully achieved his goal as one of the founders of Minneapolis Soul Music, one of the midwests first house-DJ-collectives, to bring the underground house sound of Chicago to Minneapolis and beyond. He began producing in the late 90s while DJing, living and learning with roommate Gene Farris (Chicago) and launched Vino Recordings under his RIVERSIDE SOUL guise in 2003. He has played across the globe and the United States alongside such house music legends as MARK FARINA, DERRICK CARTER, KASKADE, DJ FLUID (OM), MATTHIAS HEILBRONN and many others. After a brief hiatus Monte has re-invigorated Vino and re-launched the label in early 2012 with CHUCK LOVES 3rd release on Vino, The Voice featuring DEMONICA FLYE. His tracks have been remixed by CHUCK LOVE, BRYAN GERRARD, JEVNE, MATTHIAS HEILBRONN and many more.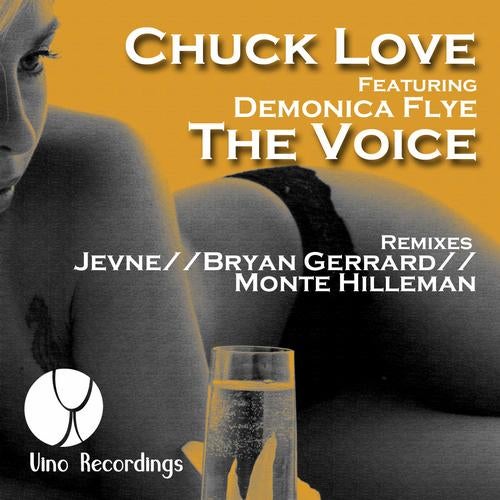 Release
The Voice