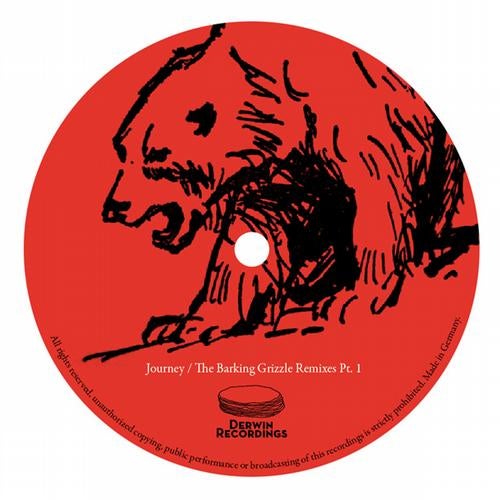 Quotes on Norman & Jerome Sydenham Remix:

Radio Slave - Love it. Its dope....very !!!!!!
Makossa & Megablast - Super Track
Terrence Parker - i played "The Barking Grizzle" on Friday night and many people loved it - great reaction!!!
Esther Diujn (Duijn & Douglas) - I like this remix - It drives on positive vibes... Will play 4 sure!
Larsson - Full Support
Joel Alter - Great track! Amazing! I Will play for it shure
James Blonde - will play on Sweat Lodge Radio
La Fleur - WOW been listening to this track over and over again now! Loving it, will definitely play it out! Dreamy and groovy
Bill Brewster (Last Night A Dj Saved My Life) - It`s Very Nice
Carlos Valdes(Studio Soulrock) - i love it!!! the whole shabang
Mijk Van Dijk - Journey! Drive! Autobahn. Immer weiter...
Till Von Sein - Fett
Agaric - love the remix especially the intro will sound great as a come back after some moment of breaking things more quiet
Martin Henkel (Connaiseur) bomben remix !! I like it a lot
Chymera - that remix is great ! I will play it for sure
Nikola Gala (Rekids) - It sounds great
Muallem - KILLER MIX...cant wait to play this weekend.
San Propper - i'd like to play it
Âme - nice one!
Danny Howells played your remix last night .. huuuuuuuge !!!!
Paul Woolford - Good work on your thing with Jerome sir !
Phil Darimont (Room With A View) - pretty cool for peaktime action nice one proud of you boy
Laurent Garnier - A million thanks for having sent me your new remix/track It's really awsome ...i looove it ....Deep , melodic and super funky U can be sure that i will play this a hell of a lot (Radio as well as clubs) Thanks again for the great music

Info:
Taking the next level, the infectious grooves and fiercely beauteousness of the highly acclaimed Prommer & Barck album Alex & The Grizzly are mesmerized here any further. KiNK , San Soda and Norman & Jerome Sydenham captivating the journey into the variety of idiosyncratic house music.

KiNKs coproduction with a various number of esteemed DJs and producers, like Laurent Garnier or Macros head Stefan Goldmann, Bulgarian-based KINK gained a certain status in the underground dance music scene. His innovative style of producing jumps between house grooves and experimental electronica with an acid connotation, gained in releases on such diverging labels like Cocoon, Liebe Detail, Ovum or Permanent Vacation, next to others. Whilst producing dance music he pushes the Bulgarian pop scene as well. Other artists he worked with: Neville Watson (the collaboration track Inside Out it landed at Steve Bug`s prestigious Bugnology vol. 3 mix compilation), DJ Sneak, DJ Rolando, Osunlade, James Ruskin, Ken Ishii, Llorca, Funk DVoid, Terrence Dixon, Samuel L Session, Paul Woolford, Chris Duckenfield, or Crookers.

Thanks to his refreshing sound Belgium-based San Soda managed to become quite a name in the international house scene. Just take his several 12 releases on Red Ds We Play House-Label and you will discover nothing but well produced bubbly deep house, soulful techno or sounds that just smoothly waft in between. His critical acclaimed LP Immers & Daarentegen defines his diverse style, which coexists in an emotional, yet intoxicating
way.

Norman is Norman Methner, one of the most passionated entrepeneurs in Berlin (he used to work for Hells Gigolo), nowadays the head honcho soul behind the Cookies club. He graciously teamed up with Ibadan legend
Jerome Sydenham to produce a powerful remix of a track, which both liked so much.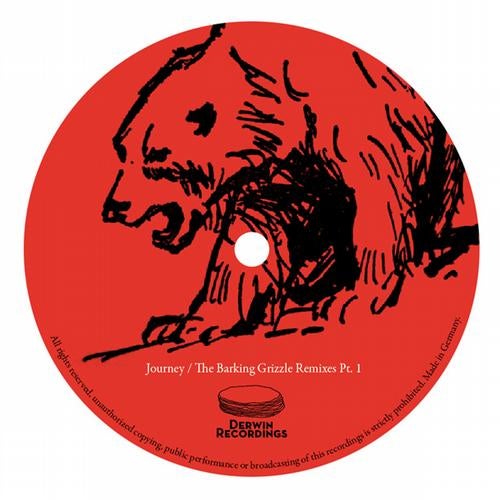 Release
The Barking Grizzle / Journey Remixes Part 1