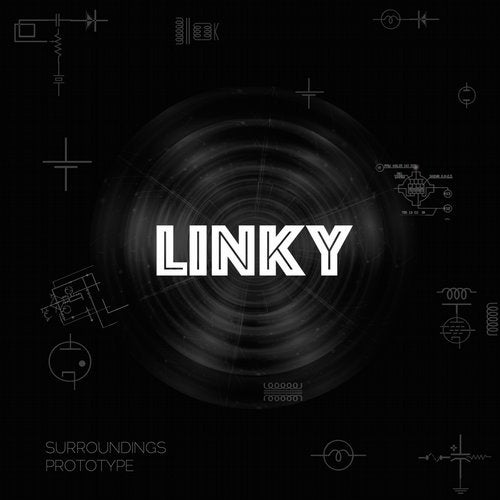 Hype
Release Date

2018-05-10

Label

BMR Music

Catalog

BMR018
BMR MUSIC PRESENTS

BMR018
DJ Linky - Surroundings / Prototype

It is time to announce the first single from the DJ and music producer Linky by Bmr Music!

Surroundings and Prototype are the reflex of a young fella that started his musical career as a teenager and now in his twenties loves to create new tunes and bring it to his sets full of energy making people to wash their soul.

This record opens with the track called Surroundings, with recorded guitars, a mix between pop and drum & bass with heavy synths and textures created on Massive and Reaktor.

"Writen in just two days, with deep drums, amen beats, some original loops, bass made basically with sub waves with some heavier wobble synths, lots of distortion and phase invertion.

This tune was made during the summer, so it presents more colors, happy sounds and melodies. Highlights to the Moog solo inspired in some old school rap tunes like Dr. Dree and Snoop Dogg "Chronic". Some chopped vocals with delay and more effects gives it a bit depth and creates the vibe for the bassline."


Prototype

"One of my favourite beats, this is my most recent job on D&B and its definitely inspired on Full Cycle Records stuff from artists like, Roni Size, Die and Krust. It has a very simple and to the point structure. Rolling beats with some well known sounds, original loops with percussion that flows heavy like a train on the dance floor. Synths and basslines full of automation on LFO, pitch, modulation and filter. And last but not least a few synth distortion and phase invertion.

This tune was made in three days, jump up style with darker sounds that complement the landscape. Chopped up vocals with delay is a pattern to be repeated here."

We at Bmr headquartes are non stop dancing to these sounds. We can say Linky trully represents the Brazilian endless summer thru the electrifying drums and heavy basslines culture.

Welcome to the Bmr family Linky!