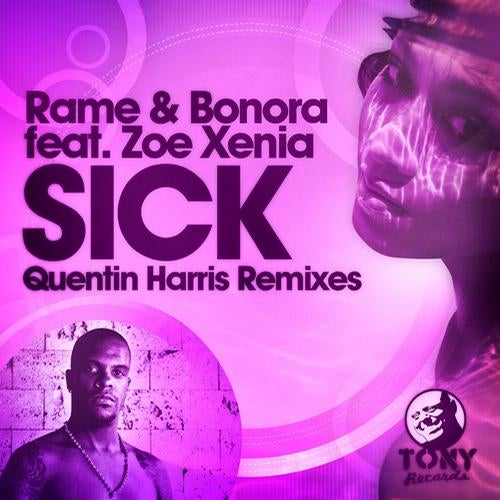 Release Date

2013-09-30

Label

TR Records

Catalog

TR034
DJ Feedback:

Danny Krivit - Like the track.
Sean McCabe - DOPE!
Groove Assassin - This BANGS !!!
Mr V - Hot! Hot! Quentin Killed It.
David Harness - Loving that Quentin Harris touch!!!!
Marlon D - Awesome keep up the good work!
Dj Mes - Solid re-work.
Kenny Carpenter - I've been jamming this for weeks, Just love it because it's Vintage Quentin Harris!
Master Kev - THE new bomb for the floor! Quentin KAZILLLLED IT!!
Distant People - Solid mixes of an already hot track, will be blasting this mix out at the weekend!
Mr Mike - Full support on this for sure!
Sarah Favouritizm - Love it!
Booker T - Nice vibes will support on my radio show
Souldynamic - The Quentin Harris Remix is dope!! we'll play in our next gig around!! full support!
Antony Angell - Will b track of the week this week.
Deli G - This Joint will my support for sure.
Michael Fossati - "Is it in" my head - most certainly it is... freakin' amazing remixes by Quentin... dope...
Davide Fiorese - LOVE IT!!!
DJ Pope - Oh yeah crazy mix full support!
Ondagroove - Deep and pumping!
Hippie Torrales - Nice use of the sample and great vocal performance.



You've all heard the original release of "Sick" by Italian DJ/Producers Rame and Bonora featuring singer Zoe Xenia, including the remix by legendary MURK. Now we've got a special summer treat for you with new exclusive remixes by Quentin Harris! After hearing the original mixes, Quentin loved the record so much that he personally contacted us and asked to do his versions of this song. Of course we, the Tony Records Family, were very honored and pleased to add him onto our team for this special collaboration.
So here they are! 2 absolutely slammin' mixes, 100%% Quentin style! These remixes are causing quite a buzz whenever we play them out, and they are on heavy rotation during every Tony Humphries live set this summer!
Enjoy!

Rame & Bonora feat. Zoe Xenia
Sick (Quentin Harris Remixes)
TR034

1. Sick (Quentin Harris Re-Production)
2. Sick (Quentin Harris Instrumental)

Executive Producer: Tony Humphries.
A&Rs: Jacko, Maurizio Clemente, Tony Humphries.

Written by Davide Santandrea, Francesco Bonora @ IRMA Studios.
All Vocals by Zoe Xenia. Mixed and engineered by Ohm guru @ Irma Studios Bologna, Italy.
Published by Copyright Control.

Re-produced by Quentin Harris.
All instruments played by Quentin Harris.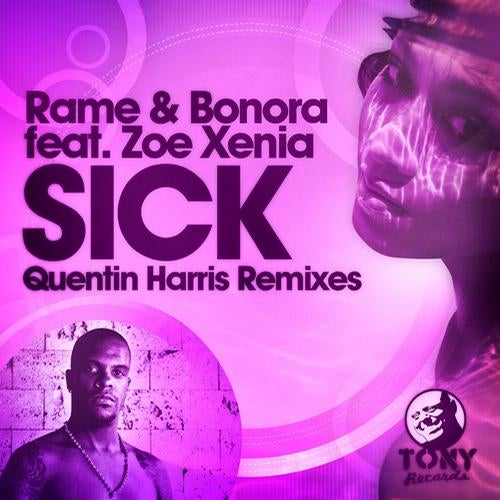 Release
Sick (Quentin Harris Remixes)
Release Date

2013-09-30

Label

TR Records

Catalog

TR034