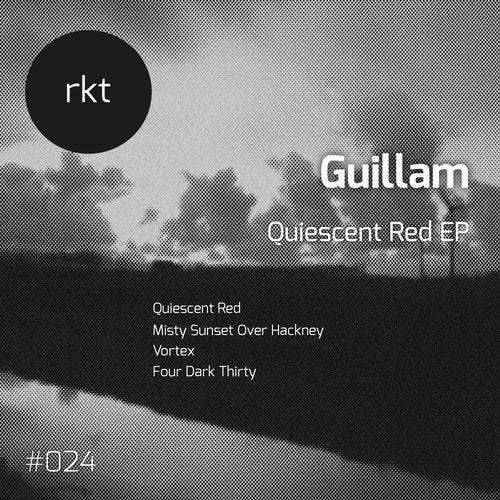 Release Date

2014-03-10

Label

Reaktivate

Catalog

RKT024
For its 24th release, RKT welcomes another debut by a promising techno artist, London-based Spaniard Guillam, hot on the heels of the very-well received Obscure EP by another newcomer, Milena Kriegs. We freely admit that the reception garnered by the Polish producers 1st outing surpassed our expectations and that we are honored that this bet was more than justified. There wasnt however any doubts in our minds that the quality was there in spades, and if we mention this as we present to you Guillams music, its because our belief in him and his work is exactly the same.

What struck us most significantly when we found Guillams music was the level of maturity on display and the quality of his execution. Guillams brand of deep, hypnotic techno is one where it can be relatively easy to fall into a trap of form taking over function and not much ends up being said by the tracks, but he expertly avoids this trap with an intelligent use of rhythm and atmospheric touches, and canny use of tension, light and darkness throughout his productions. Quiescent Red opens the EP by transmitting a sense of something pulsating under the apparent quietness of the track and immediately setting the tone for the EP. Misty Sunset Over Hackney perfectly encapsulates the contemplative nature of its title with a psychedelic acid tinge over an evolving pad and a broken rhythm. Vortex is altogether darker and more dancefloor ready, placing you not exactly at the center of that vortex, but more at its outer limits looking deep into the void with an irresistible centrifugal motion. Four Dark Thirty becomes more assertive as it evolves, striking a great balance between movement and reflection, making for an ideal tension raiser for those end-of-night moments basking in the afterglow of the previous procedings.

All in all, a promising debut from a producer who, from the get-go, seems in perfect control of his work and objectives. We hope that this release serves as the first statement from someone with still a lot to say. Beyond the quiet stillness of the surface, a whole world is ready to be discovered underneath.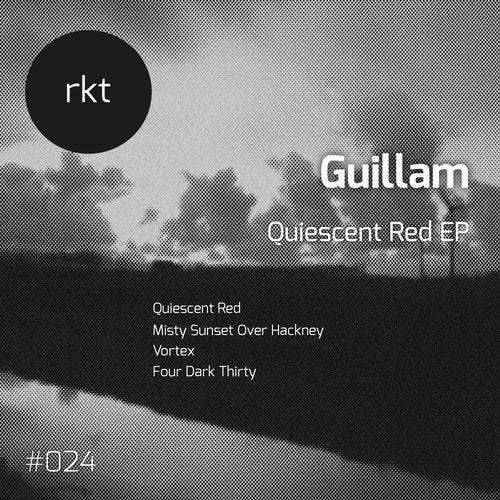 Release
Quiescent Red
Release Date

2014-03-10

Label

Reaktivate

Catalog

RKT024