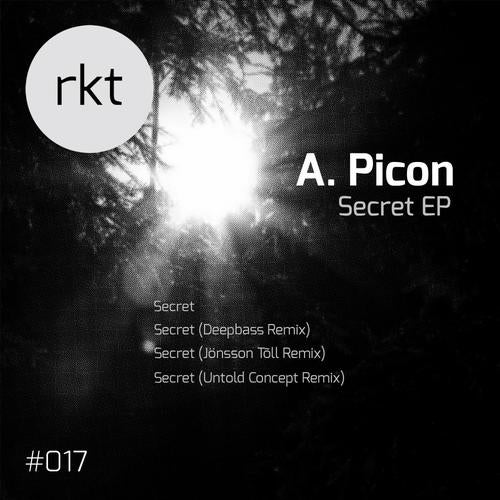 Release Date

2013-05-05

Label

Reaktivate

Catalog

RKT017
Every one of us has secrets. Secrets that we keep from others, and sometimes secrets that we keep even from ourselves. When we choose to reveal those secrets, there are many ways through which we express them and let the world in on them. For Russian producer Alexander Picon, music is his preferred way to express them. It's up to Reaktivate to provide the platform, this time. For A. Picon, there's already a Russian/Portuguese/Iberian connection, after previous releases on A. Paul/Loudon Kleer's Parallel 125 and Joton's Newrhythmic, which keeps going on Reaktivate's 17th release.

A. Picon's Secret reveals itself slowly but surely and forcefully, with an engaging and mysterious track built upon solid kicks, a hypnotic bassline and the muffled sound of otherworldly voices struggling to be heard and reveal themselves. An excellent mood-setter for DJs who have stories to tell through their sets.

From Scotland, Reaktivate is extremely proud to present a name who is undeniably on the rise, Deepbass. The Informa Records label boss is accomplished producer and DJ with releases on labels like Aconito, Mono and Dynamic Reflection which have helped establish a definite "Deepbass touch" perfectly defined by his own chosen moniker, a distinctive brand of enveloping, absorbing deep grooves who are as effective at engaging the mind as at making bodies move. Those characteristics are fully present in his remix, which his undeniably suited for those lost-in-it moments on the dancefloor.

A. Picon's Secret keeps unfurling with Jonsson Toll's remix, An extremely promising talent from Portugal, at only 17 years of age, he keeps intact the steady pace of the original while adding a deep ambient techno touch to the track, while not losing the opportunity to mess with our heads a bit more with offbeat kicks and rimshots that take the original to even more subterranean depths.

Finally, from Italy and already bearing a CV comprising releases on CRS Records and Sonntag Morgen, amongst others, Untold Concept gives us a remix which rounds the package perfectly. If a Secret is as much about what is said as about what is left Untold, then this remix sheds a brighter light on the original, while retaining it's a mystery, with a melodic and 90s ambient touch on top an assured syncopated beat, revealing the beauty in the darkness so forth displayed.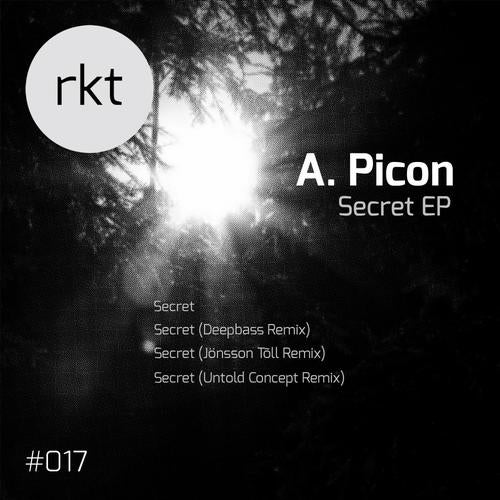 Release
Secret
Release Date

2013-05-05

Label

Reaktivate

Catalog

RKT017