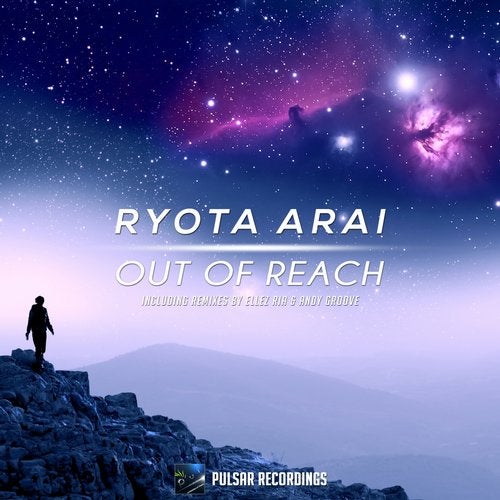 After yet another amazing artist album release, it's time to showcase a couple of more single releases before we close this year with our annual 'Best Of' compilation. The newest producer to join the Pulsar family is Ryota Arai who comes from Japan and brings us his debut release called Out Of Reach which features his original mix and two outstanding remixes.

Let's dive in by hitting play on the original mix and see what this new talent has to bring to the table. The intro, sounds promising with a tight bassline and great overall mixing, but doesn't reveal much yet. As soon as we reach the breakdown we are greeted with serene flutes that slowly bring into the mix all sorts of beautiful instruments. You will hear piano keys hitting from down below, and crying violins in the background which accentuates the main harmony perfectly. It doesn't take long before the soft piano takes over and one driving drop gets us going further and further. The rest is up to you to discover, but one thing is for sure, Ryota Arai has got what it takes to produce a beautiful trance track, and we're sure there will be more for this upcoming producer.

The first of the two remixes comes Ellez Ria, a talented Mexican producer who has already proved himself as an artist who is capable of delivering remixes that go over the edge! This time is no different, from the very beginning you will be hearing big rocking beats and nasty acid lines taking over and getting our groove on. Breakdown packs the familiar harmonies from the original, except here the highlight of the main theme is focused on the mesmerizing acoustic guitar which is a match made from heaven. Don't feel surprised if you hear birds singing and beautiful textures taking you to another place where you feel at peace. But, be wary, the energy here is untamable, it doesn't like to stick too long in one place. This is why big uplifters soon take over and bring explosion of sounds that won't let go till the very end, and you will be left craving for more. So hit replay and enjoy the ride once again.

The final remix to close the Out Of Reach chapter comes from one of our regular producers, that we are sure to say is our remixer of the year, as he has outdone himself with every remix duty we handed to him. His name is Andy Groove and he presents yet another melodic and inspiring take packed in one amazingly produced track that is crafted with such perfection. The heart of this remix focused on what made the original so great, and that's the simple and powerful melody played on a grand piano that gives way to the ever inspiring leading synths which bring shivers upon our bodies making us appreciate trance music for what it really is. A feeling that bends space and time, bringing us to places we couldn't have imagined ever before.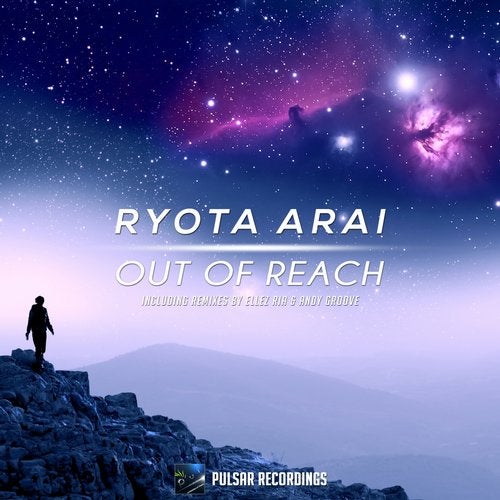 Release
Out Of Reach