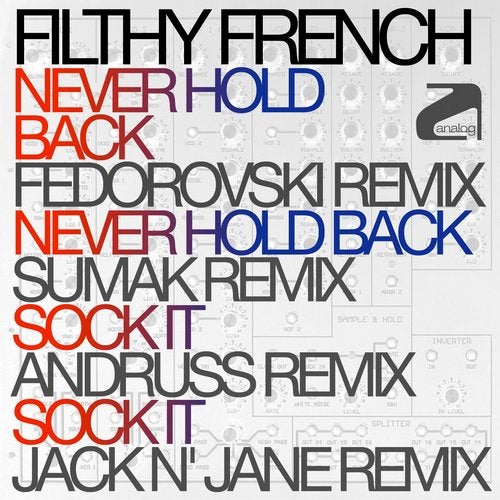 Artist: Filthy French
Release: Never Hold back - Sock it (Remixes)
Label: ANALOG Imprint
Catalogue: AG17
Composed , Produced and mixed by Filthy French for ANALOG imprint.
Published by Topolino Bello (CM MUSIC).


Full support from : Claude Vontroske, Amin Edge & Dance, Ardallan, Shiba San, Vanilla Ace, Paul C & Paolo Martini, The Deepsharkerz, Faruck Orakci , Roma De Cicco, Tastay Cokkies, Alfred Diaz, Claude Monnet and many More...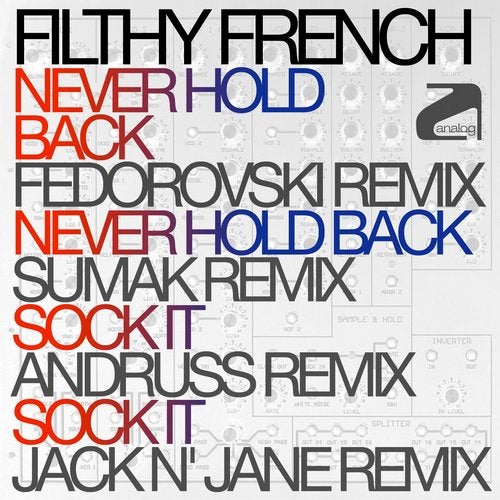 Release
Never Hold Back/ Sock It (Remixes)