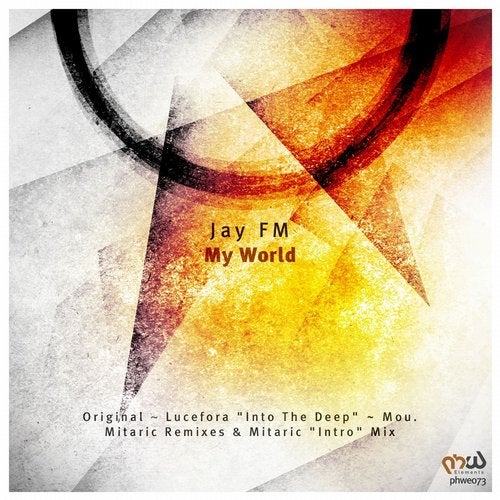 It is time to unleash PHWE073 and it's another proud moment for all of us involved as we see the Irish producer Jay FM join back on PHW Elements. There isn't much more to be said about this artist, as you who have followed the scene for a while know all about his music through great imprints such as Macarize, Positronic, Black Hole, Nueva and the list goes on. Here he let you join him through his new original called "My World".

This one has a slightly deep vibe than what we have seen from him in the past, still with that melodic vibe that he so often spoil us with. It's another rocking gem from hi, and we be surprised if there isn't one from this package going down your bag.

On remix duty, we welcome the truly talented producer from Argentina, Lucefora. With a string of releases through 238W, 3rd Avenue, Massive Harmony Records and more, he once more proves his skills with this massive re-take. Deep and intelligent sound selections sets the standard high here with its deep textures.

Another debut on the label comes from the Egypt bound producer Mohamed Mou aka Mou. This is a producer that worked a lot of his music through Particles and Balkan Connection, and all of you interested in the deeper path of progressive music, knows that is the same as true class. We are of course delighted to bring him on through our PHW Elements imprint and get the chance to showcase his brilliant music to all of you. With a wonderful warm and driving interpretation, he is for sure delivering more than we ever could have asked for, and we do feel you are of to a great ride listening to this one.

We also have the great pleasure to welcome one of our most involved producers as Mitaric returns to us once more. This time he delivers the remix from him in 2 different (and separate) ways with one more relaxing "Intro Mix" as well as a melodic progressive re-take that once more will showcase what a phenomenal producer he is.

It is with warm hearts we leave this release in your hands, we do feel this is another special one!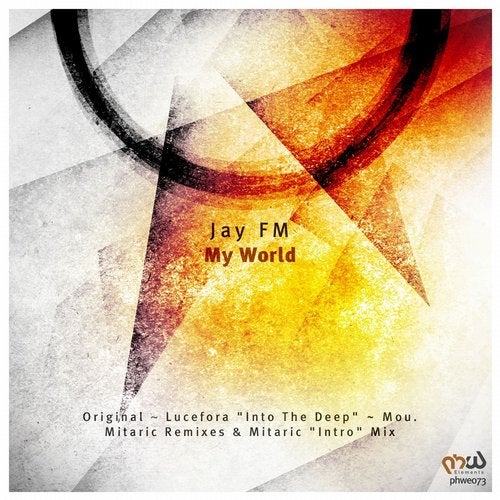 Release
My World