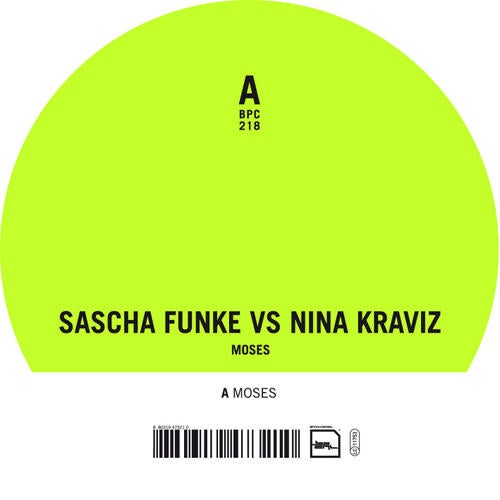 Release Date

2010-07-16

Label

Bpitch

Catalog

BPC218
Some things seem to have a symbiotic relationship. Prime example: a low-key electronic soundscape that leaves room for roaming thoughts, inhabited by an ethereal voice that colours in the musical silhouettes conjured in the minds eye.

For his first EP since the Mango Remixes' in 2008, Sascha Funke calls upon Russian Nina Kraviz to make a feature appearance. With her releases on Rekids, B77 and Underground Quality, this young woman has brought a rare combination of talents to bear: she sings, plays and produces with an equally astounding level of expertise. So what we have here is an encounter between of Germany's most incisive techno producers and a singer of considerable charisma.

The result, Moses' (A1), has a musical power to part more than just the sea. Whereas melancholy souls may lose themselves in the title track between KravizÄôs suggestions of poetic meditation and the eloquent arc of tension constructed once again through Funke's sublime production, the more adventurous will look to the direct approach of Moses Bonus' (B2), which harbours an insatiable desire for a powerful sound system to be pushed to its limits.

Funke aficionados, on the other hand, may be particularly drawn to the improvised minimalism of Headphones' (B1), which switches elegantly between action and regeneration with its layered vocal tracks and hypnotic bassline. For certain aesthetes, the remix by Stimming (X) could step up to be the secret highlight of the record. With his trademark symphonic atmosphere and charming groove, StimmingÄôs interpretation of the title track sounds as if it could have been recorded by a handful of tipsy jazzmen on a Sunday afternoon.

And so the four tracks on Moses' appear to be the result of a fortunate symbiosis: greater than the sum of their parts, as if they were made for one another.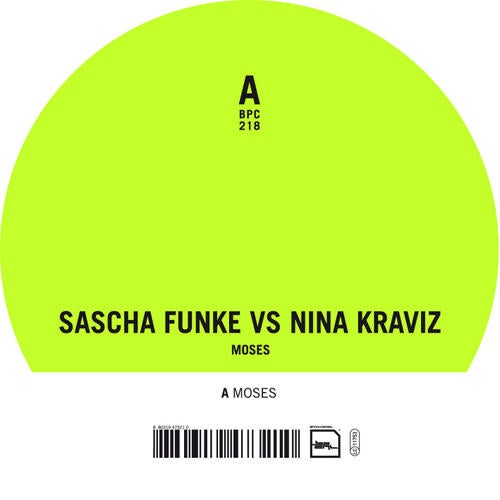 Release
Moses
Release Date

2010-07-16

Label

Bpitch

Catalog

BPC218