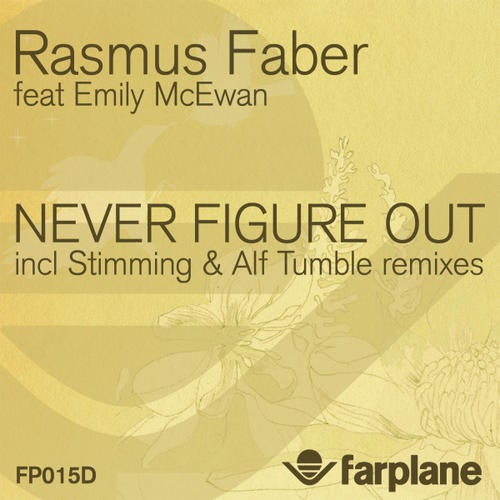 Keeping the releases flowing fast and furiously, May 11th marks the release of Rasmus Faber's next single 'Never Figure Out' from his stunning debut album 'Where We Belong' – a sublime collection of melodic dance, edged with deep-house and upfront pop.
The single see's a delightful collaboration with long term Rasmus Faber vocalist Emily McEwan (Ever After & Are You Ready) as Farplane are delighted to welcome debut remixes to the label from Stimming and fellow Swede Alf Tumble.
Stimming hails from Hamburg, Germany and is one of dance music's most innovative producers right about now, having delivered stunning work for top labels such as Buzzin Fly & Freerange. He definitely doesn't disappoint with his remixes of 'Never Figure Out'. With his trade mark skips and intricate programming, Stimming takes you on an epic adventure of the deepest kind.
Alf Tumble's Re-Dress chops and warps the vocal into a very pure electronic track complete with a superb breakdown to send the floor into complete euphoria. Alf, who is one half of the splendid Swedish outfits SUMO & Bangana is now producing his own solo material and gives us a real taste of what we have to look forward to with this remix.

Of course no Farplane release would be complete without another superb rework from the main man himself Rasmus Faber and yet again he comes up trumps with a dramatic main room filler that is set to be a huge favourite with discerning DJ's across the global dancefloor, alongside the quirky and chilled-out original album edit.
This is one not to be missed!!!!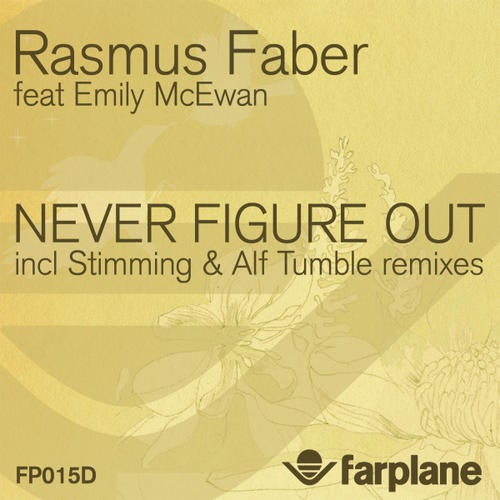 Release
Never Figure Out feat. Emily McEwan