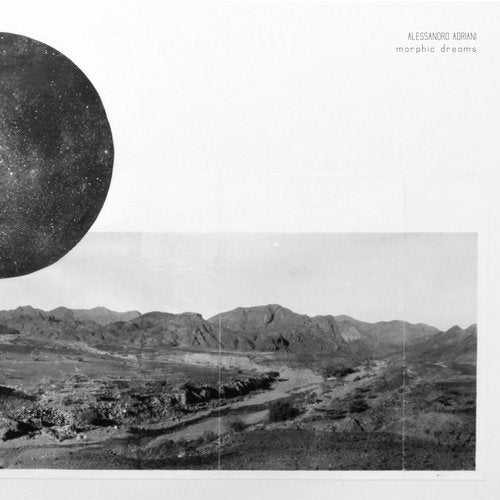 Hot on the heels of his preliminary EP on Stroboscopic Artefacts, Embryo, which paved the way to the present album, and two years after the landing of his 2016-released inaugural LP, Montagne Trasparenti, Mannequin helmsman Alessandro Adriani returns with his highly anticipated full-length debut for SA, Morphic Dreams. Throughout eleven cuts painstakingly executed but lacking not an iota of the fresh, spontaneous oomph that made his sound stand out of the crowd of techno producers to have emerged over the past decade, Adriani lays the foundations to a suspended sound imaginarium, governed by its own rules and principles of gravity.

Revolving around the notions of sublimation and quest for inner balance, Morphic Dreams is comprised of four distinct sequences, conceived and designed as reflections of four mental states, each of them linked to the four alchemical elements i.e. Water, Earth, Air and Fire here represented by the A, B, C and D-sides. Fluid and enveloping, the A-side bathes the listener in some zero-G uterine vortex, pitching and rolling from the slo-burning exotic sensuality and tribal spell of The Tropical Year to the trunk-bending, arpeggiated fast-track pulse of Storm Trees, through Raindances feverish electro swing.

Entering a further abrasive, minerally rich phase, the B-side unleashes Adrianis dark side with optimum conviction. Deeply anchored in earthly materiality, this new evolution stage starts off to the frantic Italo bass of Dissolving Images, rushing headlong into a kaleidoscopic maelstrom of fractured reflections and nasty Giallo-like ambience. The delirious body stretch sequence then rather abruptly swerves onto a calmer flux with Dust/Mist, a much enticingly hip-swaying collaboration with Simon Crab, ex-member of the seminal 80s UK industrial-experimental band Bourbonese Qualk, before Casting The Runes engulfs us into a tormented world of swollen eeriness and disquieting esoterism.

Back to a widescreen showcase of droney distortions, nasty acid swashes and other quirky drum programming, Hors De Combat opens a new chapter, shortly followed by the playful bass intricacies and modular jeu-de-piste of Invisible Seekers, featuring Avian affiliate and longtime friend Shawn OSullivan. A further mind-expanding piece, C-side closer Crow deploys its blackened wings wide and high as a chaos of martial percussions and liquefying synths slivers crash past the red-hot skyline. A fluttering melodic interlude, Things About To Disappear blazes a clean trail for Make Words Split And Crack to flourish, slowly but surely blooming into a nonstop grandiose twelve minute-shy finale geared up with the stirring cacophonic force of a Ligetian symphony and something of an epic-scale Kubrickian soundtrack.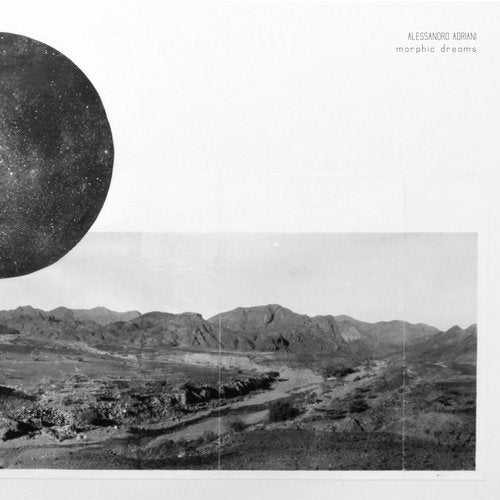 Release
Morphic Dreams