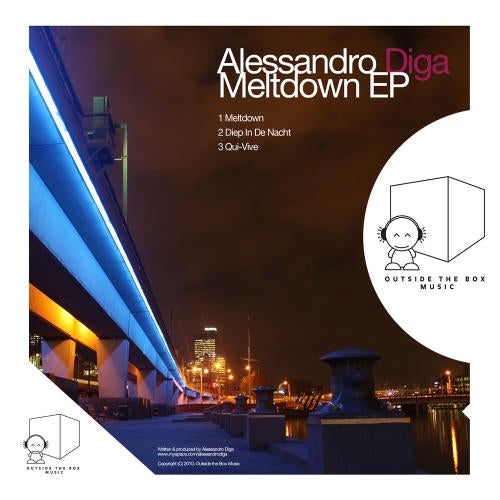 Another new signing on Outside the Box is Alessandro Diga, seemingly having his roots in South America but actually just living in Amsterdam as Martijn van Dijk.

Alessandro's debut EP features three tracks that manage to cross boundaries and instantly caught our attention. Meltdown is a lush, beautiful tune that works its way around a central theme. Combining elements of techno and progressive house yet in a clever and minimalistic way, Meltdown is a definite winner.

That doesn't mean the other tunes on this EP are to be underestimated however. Diep In De Nacht is Dutch for Late at Night, and that is exactly when this one should be played. Big room techno action that will explode the dancefloor. To close off this EP, Qui-Vive is another excellent track that showcases Martijn's abilities to create repetitive but ever interesting grooves and melodies.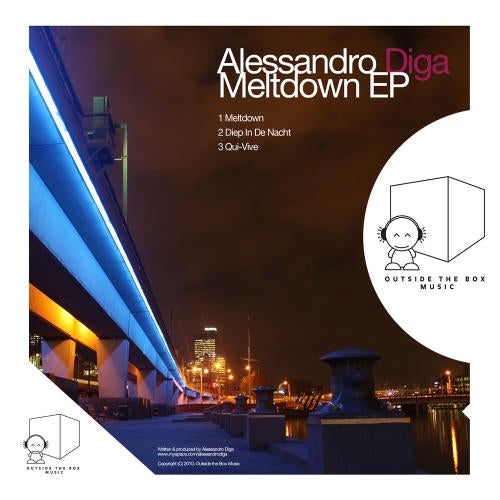 Release
Meltdown EP