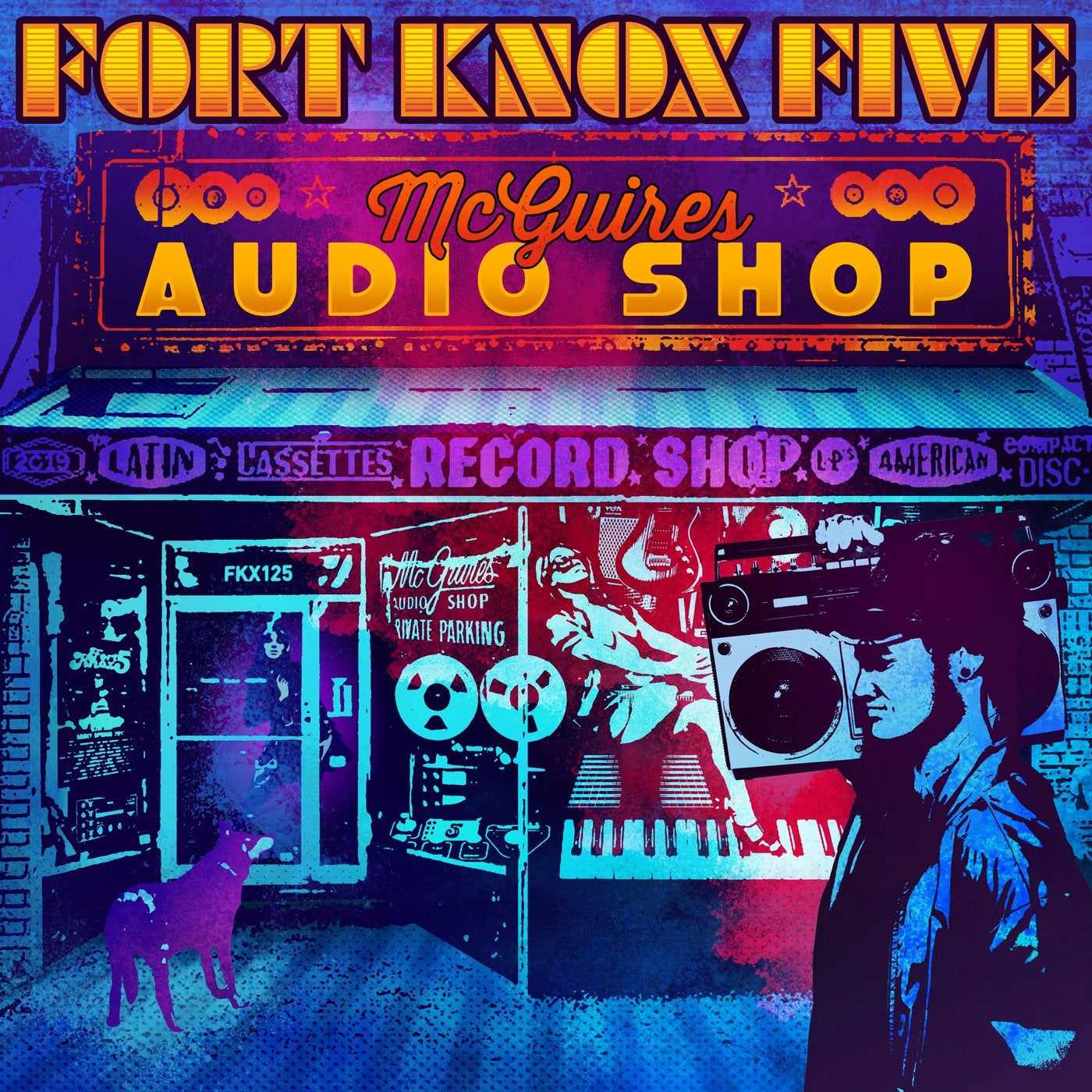 Back in the heady days of the 1990s, some freelance work took the Fort Knox Five into one of the seedy back alleys of Dupont Circle. This alley had one of Washington, DCs historic carriage houses, and barely hanging on the wall they spotted a relic from a bygone era, a sign advertising the long shuttered McGuires Audio Shop. The sign came home with FK5 and has been hanging in their studio ever since, a reminder of Washington, DCs epic music heritage. The name and the sign itself are the inspiration for this new instrumental tune from FK5, a return to the classic simplicity and urban cool of yesteryear. McGuires Audio Shop is mood music, and the mood is cool like that.
Get ready to take a head-nodding and toe-tapping stroll as the infectious grooves of McGuires Audio Shop takes you on a musical journey. Crisp drum breaks and funky beats are complemented by hard-swinging horns throughout. The Horns contributed by the incredible Stuart Cole of Edward Sharpe & The Magnetic Zeros. Listen carefully and you will hear the sound of record scratching, a nod to DJ culture no doubt. A simple tune, yet complex with rich layers, it comes complete with a full breakdown that builds back up under a sweet guitar melody. The guitar licks of Rob Myers, of Thievery Corporation fame, can be heard throughout the track as well. As is typical with FK5, live instrumentation rules the day as horns, guitar and even the turntable play a central role.

Whether listening on your headphones, car stereo or in the club, just get ready to adjust the bass and let the alpine blast! McGuires Audio Shop captures the mood of walking down the street with your head held high as you groove out to the fresh beats. Fifteen years after releasing The Brazilian Hipster, FK5 have returned to the same instrumental vibes to create an instant classic for the ages. Fort Knox Fives new tune oozes enough urban sophistication to keep your spirits high and your waistline moving, so get on down to McGuires Audio Shop today...ys off when EVerymans lyrics fully drop to ignite the dance floor.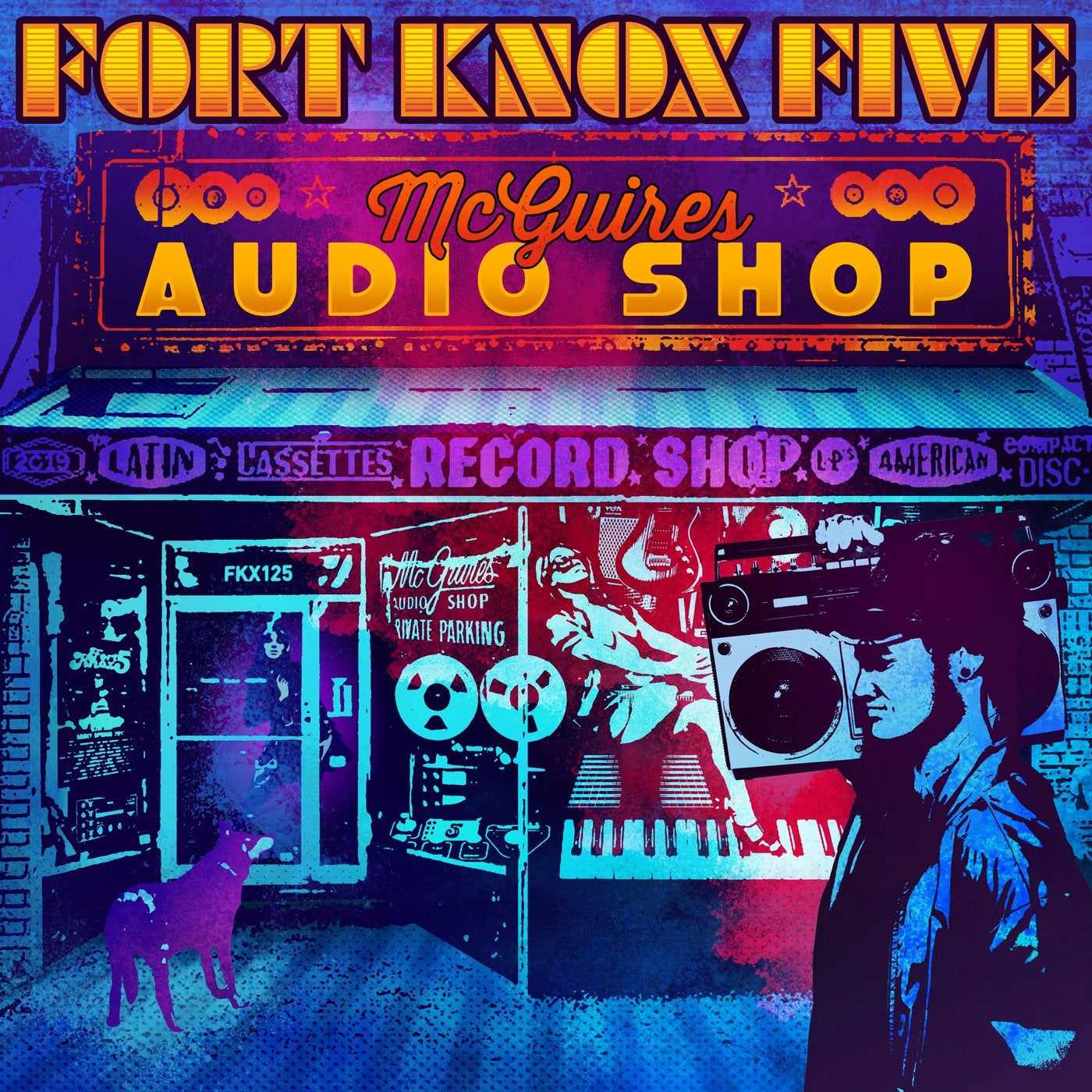 Release
McGuires Audio Shop