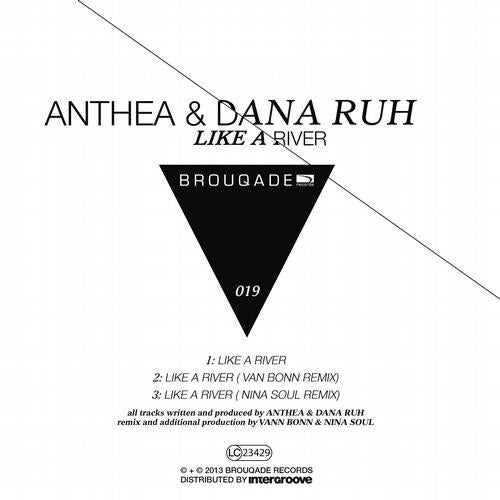 Release Date

2013-05-08

Label

Brouqade

Catalog

BQD028
Dana Ruh and Anthea defied the merciless winter from the studio and came out with their track "Like a River":
Clean beats, bathing synths, vocals with telepathic powers driving forward, forward , forward, unexpectedly changing their direction. The river swells till the banks burst, becoming a torrent. Which is relentlessly grooving out of the speaker box.
A Master of Dub, Van Bonn, plunges into the depths, breaking his remix down to its bare bones. Voices alternating with filtered chords. Without delay. Without a sledgehammer.
Less is more. A track like a trip! Pure hypnosis!
The remix of Nina Soul grabs the groove of the original and expands it, sealed with a wonderful atmosphere. Like waves, the sound melts longingly into the ear to wake longing!