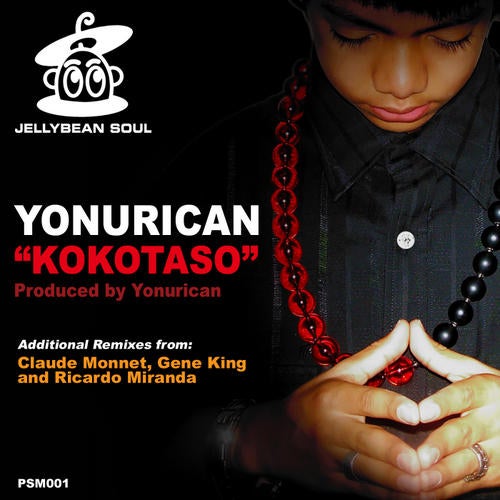 Jellybean Soul announces the Yonurican debut release Kokotaso

Chicago producer Ricardo Miranda aka Yonurican is pleased to bring you Kokotaso. This track has everything going for it. It is DEEP, DARK, DIRTY, SLEAZY, at times HYPNOTIC yet percussive. An in your face type track you really need to play from beginning to end. This package will also feature a hard pounding remixes from the French Godfather Claude Monnet, Toronto's own Gene King and a version featuring New Jersey based producer John Crockett on keys.

Written by Ricardo Miranda
Published by Ricardo Miranda Musica (ASCAP) / My Soulmate Songs, L.L.C. (ASCAP)

Executive Producers, Ed Dunn, Priti Gandhi and Jellybean Benitez

Remix Credits:

Kokotaso (Claude Monnet Remix)
Remixed by Claude Monnet

Kokotaso (Gene King's Shines Mix)
Remixed by Gene King

Kokotaso (Yonurican Mix)
Produced, arranged and mixed by Yonurican
Puerto Rican Proverbs spoken by Melissa Rosario

Kokotaso (Ricardo Miranda's Noble Square Mix)
Produced, arranged and mixed by Ricardo Miranda
Piano by John Crockett

Kokotaso (Punch Dub)
Produced, arranged and mixed by Yonurican

Kokotaso (Drumpella)
Produced, arranged and mixed by Yonurican

Visit us at our website: http://www.jellybeansoul.com

Facebook:
http://www.facebook.com/pages/New-York-NY/Jellybean-Soul/8133353042

Twitter:
http://twitter/jellybean_soul

Jellybean Soul TV:
http://www.youtube.com/jellybeansoul

MySpace Links:
http://www.myspace.com/jellybeansoul

For inquiries, please send email to:
info@jellybeanmusicgroup.com

(p) & © 2008 Fuego Media, L.L.C.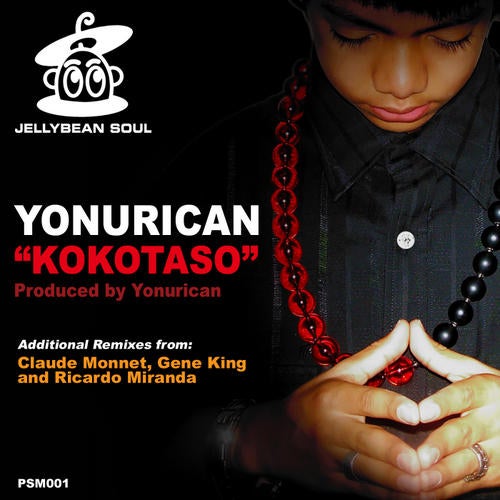 Release
Kokotaso