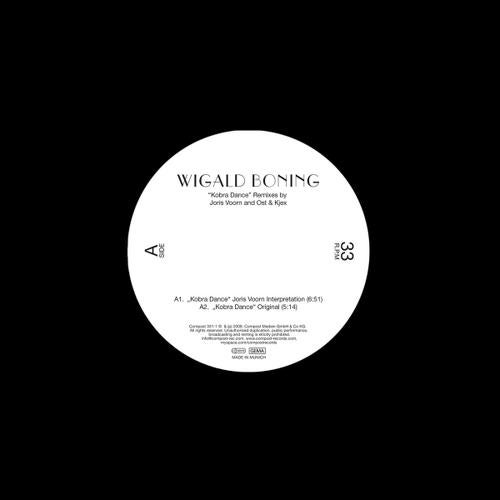 Release Date

2009-06-26

Label

Compost

Catalog

CPT3311
Like no one else the young Dutchman Joris Voorn took the fast lane on the international Techno circus and nowadays counts as one of the top leaders of great demanded DJ's and producers worldwide. 
But this was just the beginning. In 2006 Voorn and his partner Edwin Oosterwal launched the "Rejected" label and project. As producer and DJ Joris Voorn stands for pure innovation. He pushes his software to the limit in order to create something exceptional, to overcome the borders of diverse genres and to create an unique vibe - which he manifests in a fabulous way on his latest mix-CD "Balance 014". 
Voorn's remix of Wigald Boning's "Kobra Dance" transforms an uptempo Jazz song to an exhilarating "Quincy Jones meets Nuphonic 2.0" Disco track.

Ost & Kjex, also known under their aliases Terminator Kjex and Cheesy, released their debut album "Some But Not All Cheese Comes From the Moon" in 2004 on the label Planet Noise. It was nominated for "Best Electronica Album" at the Norwegian "Alarm" awards and since then the two guys from Scandinavia always kept on pulling out new hot dance floor tunes out of their sleeves. They have played in several clubs and on festivals around Europe like "The Fabric" (UK) , "The Moog Club" (ES) , "The Fusion Festival" (DE), "Hove Festival" (NO), "Noveau Casino" (France) - just to name a few. Ost & Kjex will be featured on the upcoming Diynamic compilation "Saturday I'm In Love" with the track "Sick Snack". While touring through Europe doing liveshows and creating remixes Ost & Kjex are now working on their new album. We are happy and proud they found the time to contribute a remix of "Kobra Dance".

With the release of "Jet Set Jazz" Wigald Boning finally got to complete one of his dreams since boyhood by creating an instrumental record. The aim simply was to make music that he would frequently enjoy listening to on the long way journeys between his domicile in Allgaeu and Munich Airport without getting bored to soon. With this in mind he called Roberto Di Gioia ("Marsmobil"), a pianist from Munich he collaborated with earlier by playing flute on the album "Strange World" in 2003. 
Together they were working on the compositions and arrangements, with Wigald Boning providing all wind instruments and vocals whereas Roberto Di Gioia was playing keyboards, stringed instruments and drums. The album further features guest vocal apperarences from Martine-Nicole Rojina as well as french Top-Model Alexa de Puivert. Roberto Di Gioia and Christian Prommer ("Drumlesson", "Trüby Trio") jointly produced "Jet Set Jazz" and pictures for the coverart were shot by the munich top-photographer Florian Seidel.
Wigald Boning presents his album "Jet Set Jazz" live with band (Christian Prommer/ Drumlesson, Trüby Trio; Roberto Di Gioia/ Marsmobil, Matteo Scrimali).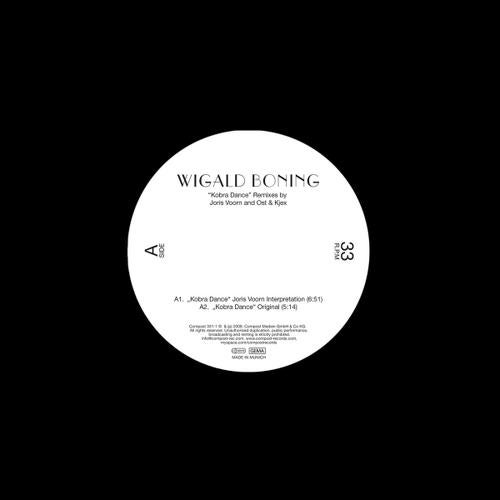 Release
Kobra Dance Remixes
Release Date

2009-06-26

Label

Compost

Catalog

CPT3311