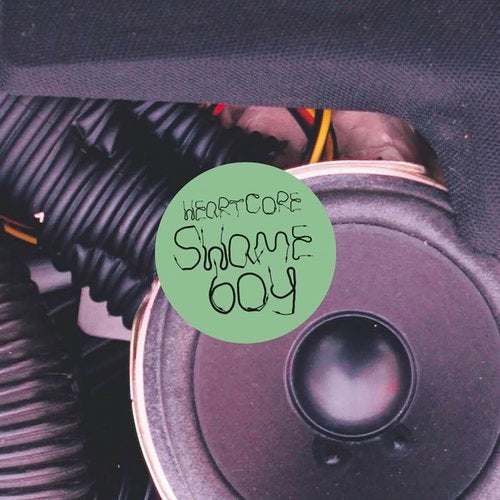 Release Date

2008-05-12

Label

NEWS

Catalog

NEWS00097D
After their debut album 'Hi, Lo And In Between' in June 2006, Shameboy deliver their second album 'Heartcore' which sees the pair develop their sound with flair and maturity. Already a highly rated, top league electro act in Belgium and with fans such as Tiga, Erol Alkan, Mylo and Felix Da Housecat already hammering the preceding 'Heartcore' single, featuring an awesome remix from D.I.M. (Boysnoize Records), this Belgian duo are set to explode later this year.
Shameboy is Jimmy Dewit (also known as DJ Bobby Ewing, part of the Discobar Galaxie crew) and Luuk Cox (the thundering, metronome drummer from Buscemi). Their style is comparable with acts like Alter Ego and Digitalism, electronic with catchy beats and very danceable.
Their first record, 'Rechoque', became an instant hit in 2005 and their second single 'Strobot' followed a year later with 'Splend It/Monofour' the year after that, confirming the pair's dancefloor destroying credentials.
Jimmy Dewit is the spin doctor at Discobar Galaxie aka The BreakBeat Beatles' George Clinton and DJ Bobby Ewing. Nuff said, really. Shameboy is Cox' and Dewit's private party. It took off when in 2004 Cox handed Dewitt a tape midset. Dewit puts it on. The crowd goes berserk. So does Dewit who experiences an epiphany about both of them possessing the ability to make people move in humorous ways. Shameboy is started and the pair head for the studio.
'Heartcore' sees the pair develop their sound even further, re-shaping and redefining the Shameboy style. From the opening staccato melody of 'After All The Damage' to the full fat chords of 'Splend It', acid squelch of 'Our Peggy Ate Her' and rolling swing of 'Sunday Punk' Shameboy expertly link the worlds of DJ and live bands into a melody infused dancefloor romp.