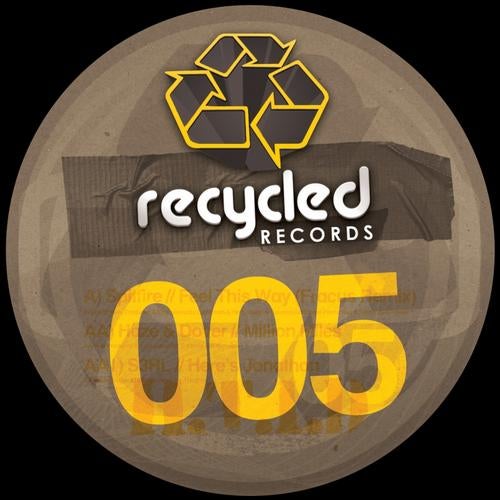 Recycled 005

First up we have the incredible Fracus remix of 'Feel This Way' originally by Spitfire. (Daydream & Herb)

This track was first made in 1997 and was featured on Bonkers 3 and released on the famous Australian label 'Red Rocket'. Daydream has given us full permission to recreate this Aussie Classic. Unfortunately the original dat tape has been lost and so the vocals had to be re sung. We introduce the vocal sensations of Rowena from Scotland. You may have heard Rowena singing in Dudlee's 'Innocence" track on Crush on Hardcore 4. Be sure to look out for her in the future.

The Fracus remix contains the original riff and rap samples as well as adding a fresh new riff at the end for good measure. This remix has heavy support from all the regular DJs. Be sure to check this out!

On the AA-Side Haze and Dover from Sydney have recreated the famous 'Million Miles' originally by Dune. Adding in fresh new production and riffs this track is doing damage on the dance floors all around the world. Including special support from DJ Brisk in the UK.

Finally on the AA1 Side we have the famous recreation of 'Here's Johnny' by Australia's DJ S3RL. This remake is dark and hard and was recently featured on the Brisk and Marc Smith mix on Hardcore Underground 4. 'Here's Jonathan' also has support from UK DJs Darwin and Fracus.