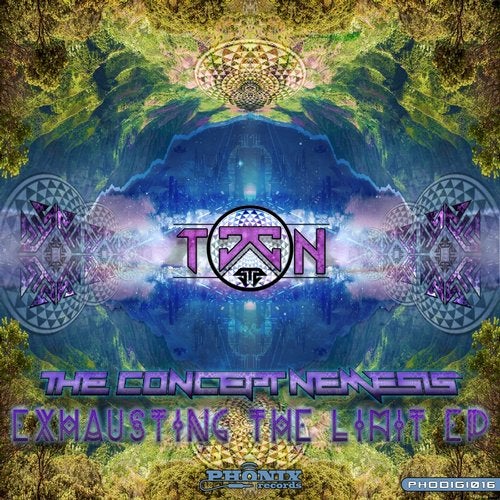 With each passing moment, we fall further into the abyss. We as a civilization have only ourselves to blame for our self-destructive habits and the damage we inflict on this plant of ours. Why are we like this? What guides our actions into this spiral of chaos? That is the theme that Franco Sanchez, better known as The Concept Nemesis aka T.C.N (Mexico) - chose to explore. Having well deservedly won the X-Side "Dominate" RMXes competition last year, we at Phonix Records were more than happy to help this young beat twister spread his vision, and thus "Exhausting the Limit" was born.

This EP starts off of with a grim and introspective story of the "Happen"ings of today, a well thought romp into the realm the systematic chaos, thus setting the tone for what is to come. And in fitting fashion what follows is unsurprisingly, "Trouble". A melody infused beast which keeps twisting and turning until the point it has you - body, mind and soul. As the adrenaline levels fall, you are left to contend with finding yourself "Outside" your comfort zone - there you can find perspective. What are we doing to this planet of ours? Why are we pushing it to the very brink? What can we do stop it? Where there is a will, there is a way - and Franco teams up with Mexican mastermind X-Side aka Luis Cruz to present the ultimate - "Weapon over mind". An unrelenting story of defiance, filled with super charged melodies and turbo charged grooves - a true testament to the defiant human spirit which can accomplishing amazing things when working as one in perfect harmony!

With this EP, Phonix Records is proud to present - The Concept Nemesis - a primal force not to be taken lightly! Furthermore, we are happy to share his vision of appreciation for the world we inhabit and the collective respect for it, all living beings should share. Now, as you have done many times before and will do so for many moons more - take us to your speakers!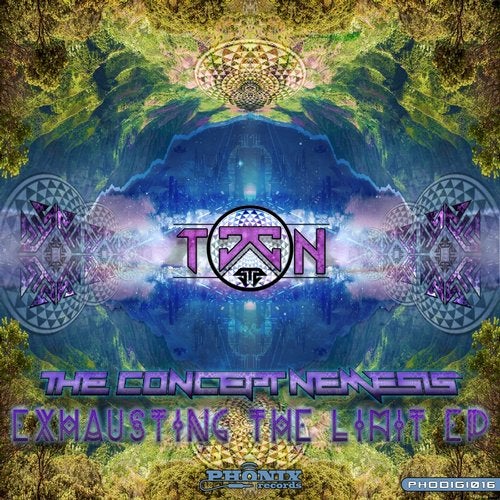 Release
Exhausting The Limit