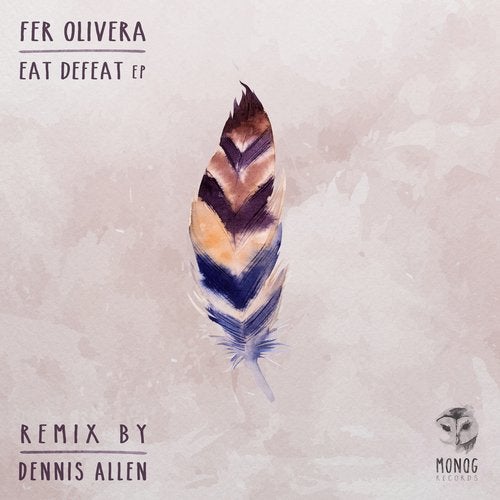 Hype
Argentina based DJ and producer Fer Olivera debuts on Monog with a superb effort titled Eat Defeat EP. Since 2015 Fer has been ripping up the clubs and festivals alongside India Productions with the event Keep Moving. He has played beside top names in the underground scene including LondonGround, Ariel Rodz, Ronan Portela and Deep Mariano. He made his producer debut with Conviction Recordings in 2016 and he continues to refine his unique sound with quality productions. Great to have him on board at Monog Records.

Eat Defeat intros with a muted kick drum as a mesmerizing pad fades up creating intrigue and anticipation. Sharp hi hats line up against layered percussions forming a nice, smooth rhythm while hypnotic notes take us by surprise. The track opens up with a strong deep, droning bass creating a gritty and raw experience. Gated synth notes widen the track to give a real sense of spacious sound and the break portrays this beautifully. This one is a definite must for the set builders who want to take the audience to the next level.

The Original Mix of Jun intros with a real nice punchy kick drum that beats its way into your core with a solid thump. Bright shuffling hi hats align with rhythmic percussions while soft melodic arpeggios fade in. A wonderfully deep elongated bass probes into the groove, grabbing our attention and locking us in. Sublime chord stabs create interesting textures as the subtle arpeggios linger. The break reveals a world of colourful synth hits that mesmerize before the track gets back to full on mode for the duration. Top notch stuff that will not disappoint.

Dennis Allen returns to Monog with a superb remix of Jun which follows his debut ? Tree Of Self EP, from early Spring 2018. DJ and producer Dennis grew up listening mostly to Hip Hop through the nineties. By the year 2000 he started to produce, learning instruments and finding his niche within the scene. He soon swayed towards electronic dance music where he discovered an urge to DJ and found himself playing top clubs in his home town. He still doesn't know where this love of music came from, he didn't come from a very musical family and wasn't taught instruments as a child. The remix here sets out with a solid thumping kick drum and sharp hi hat combi. The drum section tightens up with several layers creating a flowing rhythm while various synth sequences come together for a sublime house experience. The bassline is the powerhouse here though, a solid, driving bass delivers a groovy mover that will definitely fill the floors. Dennis' signature sound really shines here thanks to his expert craftsmanship in laying down abstract sounds and deep surfaces. A fantastic effort that is not to be missed.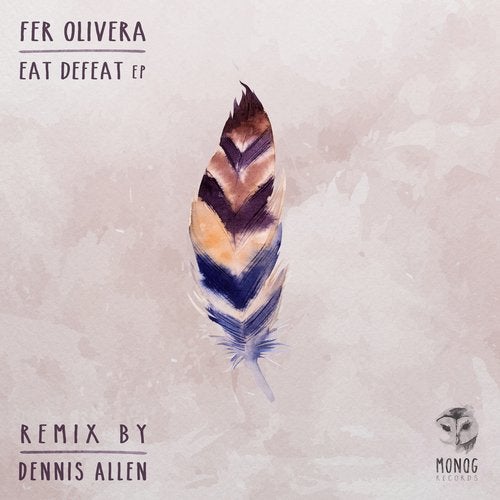 Hype
Release
Eat Defeat EP