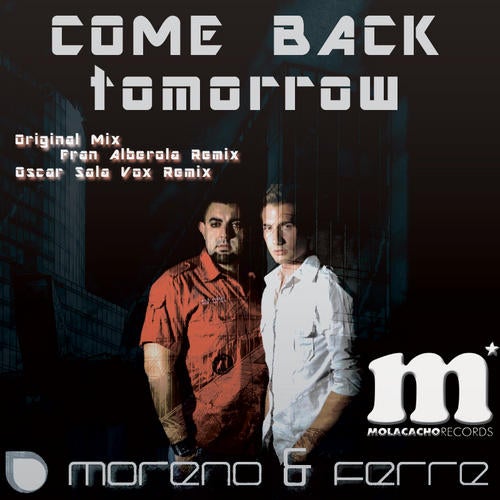 This talented young deejay/producer duo favors the house music genre in all of its branches. In 2007 they launched an interesting and exciting project, which materialized in August 2008 as the track "CALLING UP," and aired on one of the best radio stations in Valencia—LA MEGA RADIO (ELECTROSHOCK with their great and faithful friend Paco Banaclocha on top). This serious and potent track shows MORENO & FERRE´s intricate understanding of house music, as well as their great musical style.
MORENO & FERRE continue to work on new projects in the house scene alongside 2Real Records Label, a partnership which brings them added recognition in the house panorama.
Since entering the production world 10 years ago, the electro, techno, progressive, deep and other styles of house music have evolved continuously, and MORENO & FERRE have adapted their sound from commercial to vanguard, always bringing something fresh and original to the music scene.
MORENO & FERRE have performed at clubs such as Dclub (Xativa), Gaudi (Alcoy)-Sound Republika, Molino (Utiel), Rockola (Xativa), Siux (Xativa), Falkata (Playa de Gandia), Karamelo (Xativa), Status (Xativa), Pati Pami (Gandia), Duende del sur (Xativa),Ushuaia (Playa de cullera), in addition to a number of performances at events and prívate parties.
Some of their strongest influences are Ian Carey, Jerry Ropero, Wally Lopez, Milton Jackson and Funkagenda. As deejays, MORENO & FERRO specialize in minimal, tech and progressive house. They are professional performers, guaranteed to make the dancefloor tremble with their singular style.
This year marks a new stage in their musical career. Joining a deejay´s collective known as Sonikolecctive Groove, alongside Kike Jaien, Javi Presi, Vicente Foi, Rafa Vicario and Matt Sebastian, MORENO & FERRE´s reputation continues to grow in Valencia and beyond.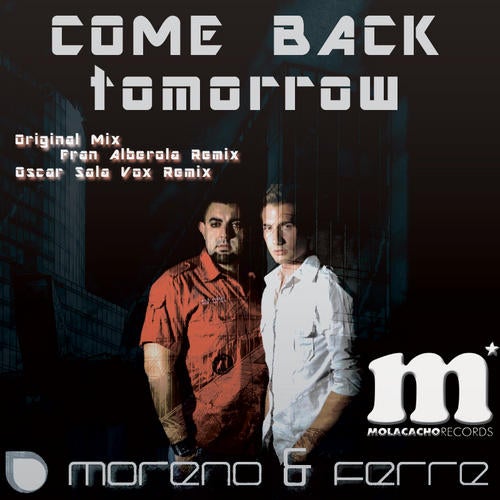 Release
Come Back Tomorrow