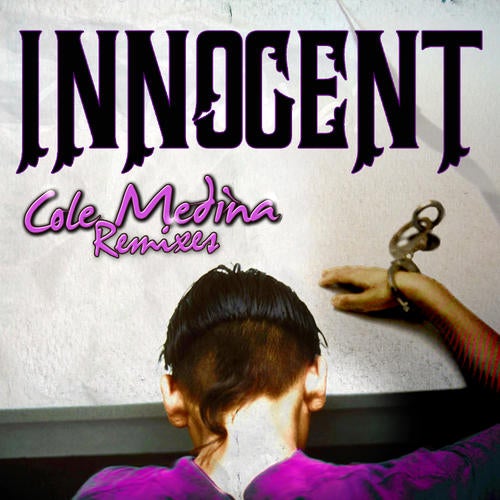 Since its original release on the Astralwerks album Invisible Airwaves in 2001, the Q-Burns Abstract Message song "Innocent," featuring the vocals of Lisa Shaw, has seen many reappearances and remixes. The first mixes by King Britt and Lovesky released as part of the Re-Routed collection on Eighth Dimension were soon followed by stunning reworks from Joey Negro and Magik Johnson for Britain's NRK label.

Years later, Eighth Dimension was contacted by House Arrest label impresario Cole Medina requesting to revisit this track, one of his favorites, for an even newer remix. Being a big fan of Medina's excellent work, which includes his top notch remix of Sleazy McQueen's "Anna Due" and his many sought after re-edits, the label promptly handed over the "Innocent" parts anxious to hear the result. Cole Medina did not disappoint at all: he promptly delivered three completely different, fantastic remixes of "Innocent."

The first of Medina's mixes is the Nue Boogie Mix with its soulful, low-slung disco funk. Dramatic percussion and an unrelenting keyboard riff play against Lisa Shaw's expressive vocal providing a dose of ear-pleasing musical tension. Cole's Bottom Heavy Tunnel Mix increases the tempo with a late night club-ready house mix. Over the insistent four-on-the-floor rhythm a healthy wash of reverb is applied to Lisa's vocals giving this one a decidedly big room feel. The delicately sparse arrangement is tailor made for booming in an after-hours warehouse. Finally, Cole turns a total 180 with his Why Love Sucks Mix, a downtempo treatment comfortably placing the song in Portishead territory. Lisa Shaw suddenly takes the role of chanteuse as cabaret piano and emotive strings hover over the plodding, trip hop beats.

Cole Medina's return to "Innocent" precedes future singles and projects from Q-Burns Abstract Message including the upcoming "Dark Roots" and the mysterious "Balearic Chainsaw." Keeps ears locked on Eighth Dimension for more exciting sounds to come.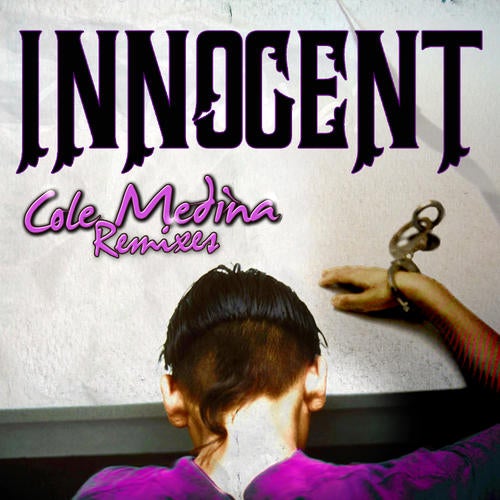 Release
Cole Medina Remixes