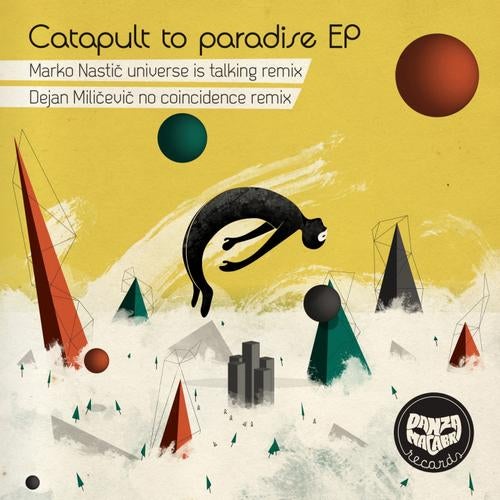 Catapult to Paradise - is the second release from Danza Macabra Records, which pretends to mark an era plenty of dances throughout electronic music world, combining the musical production techniques and a wide range of musical influences to express their "DanzaMacabra" and distinct touch, as well as launching new talents and invite Remixers to share the dance, the vision and the belief with them.
As the second release on the catalogue, impresses by its sharpness, built trough the whole EP with a solid track construction and capable of transmitting basic emotional states, that deliver Danza Macabra message trough a crescent intensity of emotions and more sensible feelings.

Catapult to Paradise (Original Mix) – Kicking off with a distorted noise at the start, suddenly Danza Macabra unique harmonical texture breaches the construction and takes the listener trough a path of emotional silky sounds which appeal to a sense of wellbeing and smooth movements. It isn't a paradise yet a good vibe is felt all over the track powered by a strong variable bass line and a lot of translucent and poppy streams of melodic touches. You may not reach the paradise but for sure you're on the right tracks with this one.
Catapult to Paradise (Marko Nastic Universe is Talking Remix) – Marko applies his own vision of the catapult and adds that the universe is talking. Well, Universe is always talking, you only have to understand and it really seems that Marko understood. The track grows in a more patterned way, cause sometimes a remix is completely different, however, picking up Danza Macabra unique touch, this remix adds some depth and multiplicity to track's pearly design, being a plus to the EP and offering new ways of feeling new things with a similar frequency.
Expulsion From Paradise (original mix) – Round and clean bass line pulls this track one step ahead in Danza Macabra unique vision and conception. Mid frequency is as always full and plenty of "colours", straight to the heart wide melodies, comprising a full range of feelings and emotions to discover little by little as it grows and evolves. You take the ride and seems difficult to leave the paradise indeed. The expulsion is sculptured by a shiny melodious pattern that grows and convexes till a point of iridescent energy and powerful joy all along the track peak, taking quality music one step further in electronic music context.

Expulsion From Paradise (Dejan Milacevic no coincidence remix) – Dejan Milacevic takes all the bassline basis and applies a more chilled expulsion from the paradise. Seeming almost trip-hop with a strong electronic texture, tempo goes down, some voice brushes the track from time to time and a relaxed approach is made. Lacks the emotion of the original but is indeed another concept. Fits with perfection a summer day by the afternoon as it works in a cushioned and controlled environment, plenty of smooth groove.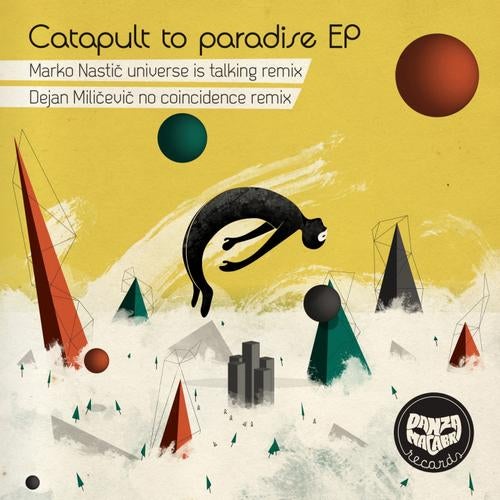 Release
Catapult To Paradise