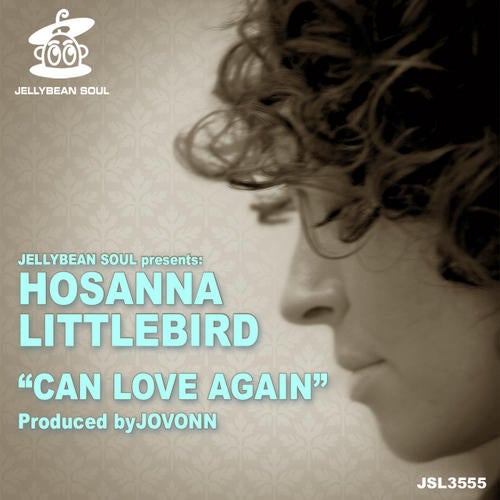 Hosanna Littlebird and Jovonn team again for sophomore release Can Love Again

Can Love Again is the follow up to last years debut release You Took My Love from Jellybean Soul recording artist Hosanna Littlebird. Hosannas dynamic lyrics take you on her emotional journey in the never ending search for true love! In addition to Jovonns driving production, the release also features a super deep remix from Ruben Toro and Adam Rios of Temple Movement.

FEEDBACK:
Sting International (USA): Nothing like consistency! Keep em coming!

Joey Silvero (UK): Beautiful music, such a great feel, as soon as you hear this you know its special! Full support!

DJ Kamala (USA): Loving this! Hossana's vocals flutter like a beautiful butterfly, both mixes complement nicely for a transcendent experience on the dancefloor.

Roy Davis Jr. (USA): Love everything this guy has created! Great job Jovonn!! I will work both mixes, world wide!

King Britt (USA): Temple Movement came correct on this dream ride...I will be supporting this!!!

Josh Milan (USA): Nice mixes.. Very different

Yass (France): Nice tune, I love the Jovonn drum...slamming

DJ Oji (USA): This is a hot track!

Rocco Rodamaal (France): Nice mix of Jovon !! Will play it

Marlon D. (Columbia): Hosanna in the highest .. Slamming !

Danny Clark (UK): Awesome - HUGE!!! Full support!!!

Luis Radio (Spain): Wicked!!!

Stephen Rigmaiden (USA): JB has done it again! Too hard to choose a mix, they are both Soso Good. U got my full support.

Lil Ray (USA): That Temple mix is dark and special...love how it kicks!!

Michael Terzian (Montreal): Wow! What a terrific release. 2 smokin' mixes that each bring something different to the table! Jellybean Soul = House Music staple!

Brian Coxx (USA): Very sexy

Cyberjamz Radio (USA): HOT HOT HOT ! Top 10 for sure! Full support from SammyRock & Cyberjamz Radio!

Louis Benedetti (USA): Jovonn Club Mix is my pick. Thanks!

Sean McCabe (UK): Really feelin the JoVonn mix!

Kevin Hedge (USA): Cool Track I would definitely play

StanZeff (USA): Lovin the Jovonn mix.

Tony Loreto (Italy): Temple Movement the best for me

Master Kev (USA): Great production from JoVonn and amazing vocals from Hosanna very sexy and sensual very nice remixes from Ruben and Adam as well... will definitely support

Louie Lou Gorbea (USA): Oh nice....Ruben played this for me a while ago and loved it...glad it is finally here....great track...a must on the dance floor....loving both Jovonn and Temple Movement versions

Blacksoul (Croatia): Temple mix is epic!

Darryl James (USA): NICE

Tim White (South Africa): Yeah boys - Jovonn mix is the one for me = great song.

Tyrone Francis (USA): Very nice piece, will play both mixes

Antonio Ocasio (USA): Very nice & smooooooooth vocals. Melodic - kinda takes you away - takes you there, and I appreciate that. This is a good example of less being more. Thank you

DjPope (USA): Jovonn keeps the soul moving on this one

Halo (USA): Wow Jovonn killed this one niceeeee

DimPap (Greece): I luv jovonn's mix!!!!

DJ Dino (Greece): ANOTHER GREAT DEEP & SOULFUL BOMB FROM JELLYBEAN!! FULL SUPPORT!!!!!

Henri Kohn (Ibiza): Lovely!

Jose Carretas (UK): I'm loving both mixes, I think Jovonn's mix will sound dope at Southport this weekend. Thanks again!

Fabio Genito (Italy): Jovonn mix is sick! Cant wait to rock this outdoors

CREDITS:
Produced by Jovonn for Baseroom Entertainment
Written by: Hosanna Littlebird & Jovonn Armstrong
Published by: My Innersoul Music (BMI) / Vontonchic Publishing / My Soulmate Songs (ASCAP)
Mastered by Emanuel Geller @ Salz Mastering Cologne, Germany

Photo by Kim Santoro

Executive Producer: Jellybean Benitez

Facebook:
http://www.facebook.com/pages/Hosanna-Littlebird/119180001437772
http://www.facebook.com/pages/New-York-NY/Jellybean-Soul/8133353042

Twitter:
http://twitter.com/jellybean_soul

MySpace:
http://www.myspace.com/sannabird
http://www.myspace.com/nextmoov
http://www.myspace.com/jellybeansoul

Visit us at http://www.jellybeansoul.com

For inquiries, please send email to:
info@jellybeanmusicgroup.com

(p) & © 2010 Fuego Media, L.L.C.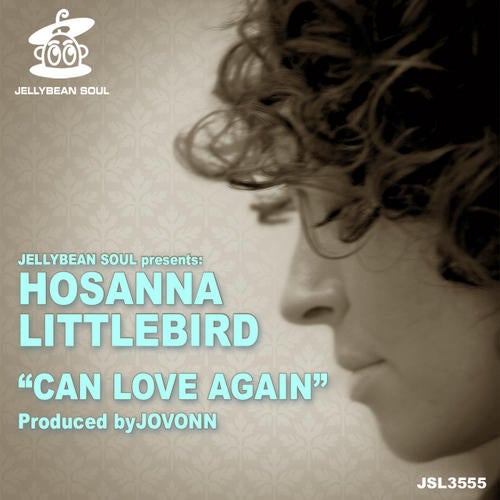 Release
Can Love Again