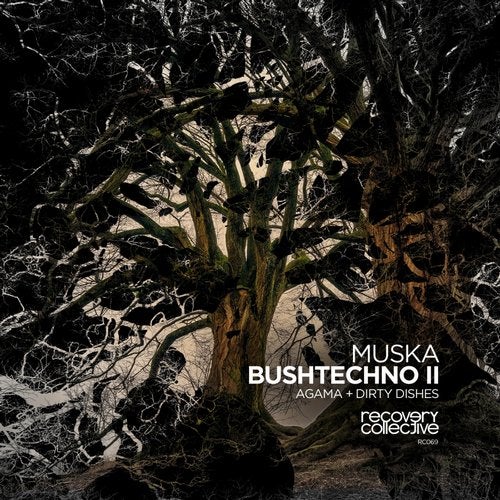 It's been 3 years since the first Bushtechno EP and we are ever so fortunate to be presenting the second. Muska is a well respected figure within the Australian underground dance music scene due to his consistent devotion and commitment to developing dance culture over the last decade - and also a very close friend of us here at Recovery Collective.

Leading by example, this 'innovator' in every sense of the word has been the driving creative force behind some of Melbourne's most loved, abstract, memorable parties and festivals. At the helm of the Organic Audio ship, Muska and his team have designed, built stages and created dance floors well beyond imagination, along with supporting so many upcoming and emerging, homegrown artists on their way into the scene.

The 2-track EP consists of Agama and Dirty Dishes, two rather twisted and driving records composed with such a unique characteristic and nature. Two very peak time dance floor records built on the foundations of the Australian outdoor music and culture 'Bushtechno'.

Agama is introduced with a driving, rumbling baseline from the get-go, slowly building with ambient pads and glitchy psychedelic soundscapes in the background. Along with the presence of the melody slowly building its way into the composition, the track intensifies. Gradually building and building, almost winding to a state of chaotic bewilderment.

On the flip-side, Dirty Dishes rolls in much deeper but very much on the same wavelength, complementing Agama perfectly. Composed with a much more melancholic tone, invoking a strong sense of emotion and feeling throughout the track, alongside a never-ending baseline that keeps you glued to the journey whilst the synth stabs rip and toss you around.

Our first release with the legend with plenty more to come, enjoy!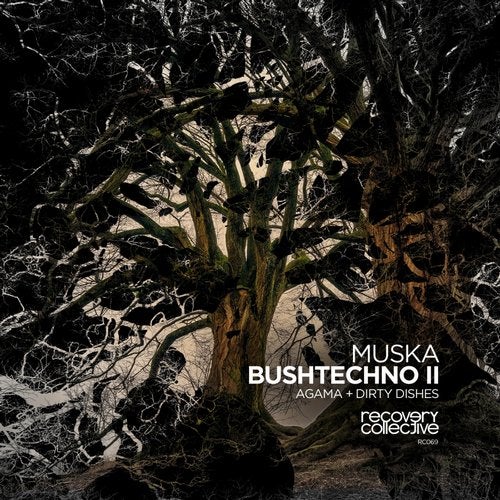 Release
Bushtechno II